Pao pereira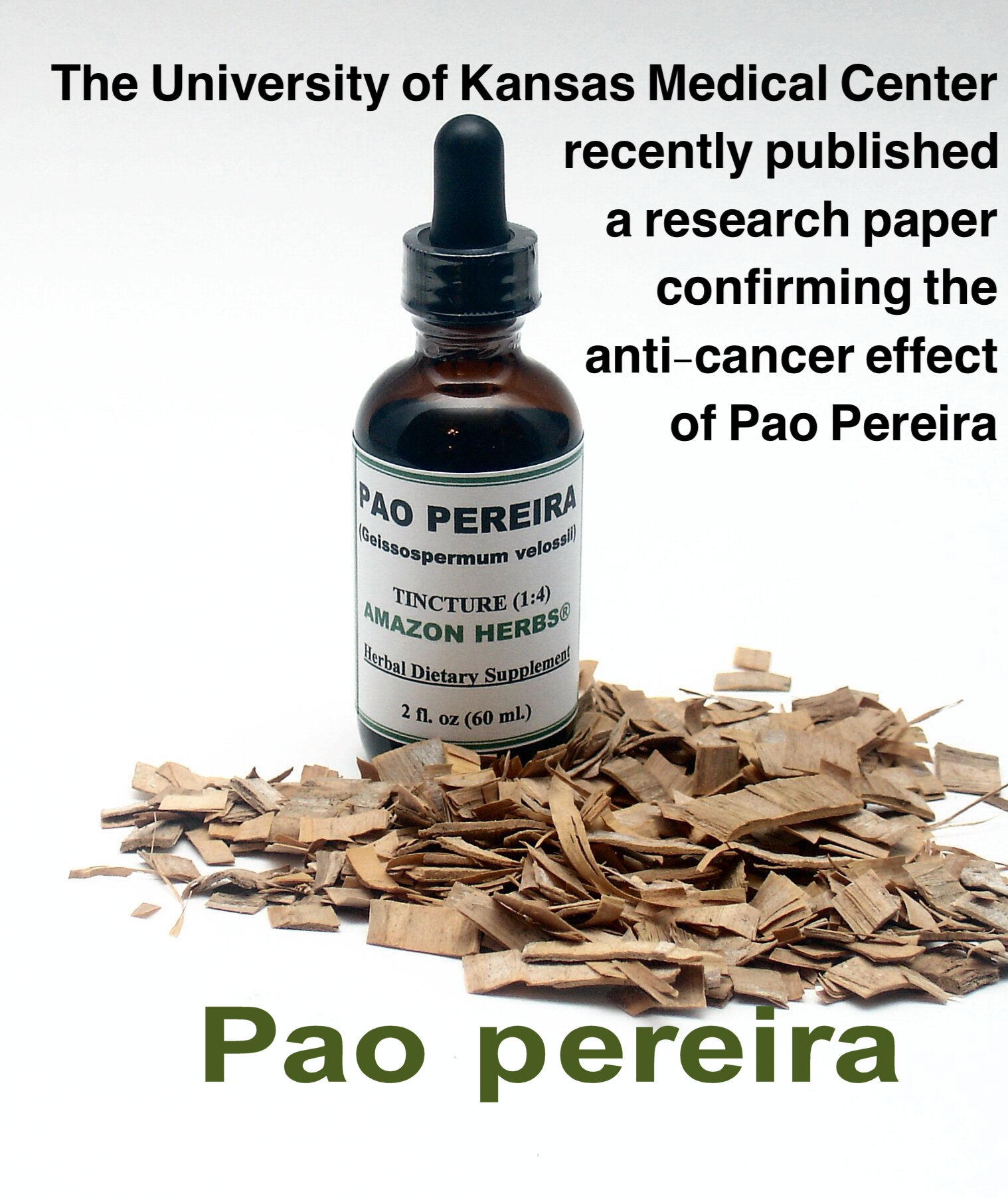 is an indigenous tree from the Amazon rainforest. The extract from the bitter bark seems to effectively suppress the proliferation of herpes viruses, cancer and leukemia cells. Effective in preventing, among others, prostate cancer and/or reducing PSA (Prostate-specific antigen) levels. Alkaloids from Pao Pereira have the same toxic effect against certain cancer cells; however with no such effect on normal ones. The alkaloids have no side effects. The tincture can be applied to all types of disease involving immunodeficiency and can be used as a synergistic adjunct therapy; alongside chemo- and radiotherapy in many forms of cancer.
Read more ...

10% off any order of this tincture (less than 6 bottles) you place with us during August 2017.
On top of our regular discounts of 10% for 6 bottles and 15% for 12 bottles or more, you get an extra 5% discount.


This is a one-time offer; include this number in your order: PO 08/2017.

Please note that product prices and availability are limited time and are subject to change.

Security & Privacy
TROPILAB protects your security and privacy. We will never ask for personal information (such as passwords or credit card numbers) in an email newsletter. If you receive such a request, please do not respond to the email.
See our Privacy policy.

© 2017 TROPILAB® INC. All rights reserved.