For the next 14 days we at TROPILAB® INC have a special MULLACA TINCTURE offer for you!
Get an extra 5% discount on any bottle of this tincture.

Buy 6 bottles save 15%; buy 12 bottles and save 20%!
This is a one-time offer; include this number in your order: PO 01M/2016.

(order at the bottom of the page).

Florida residents qualify for FREE SHIPPING!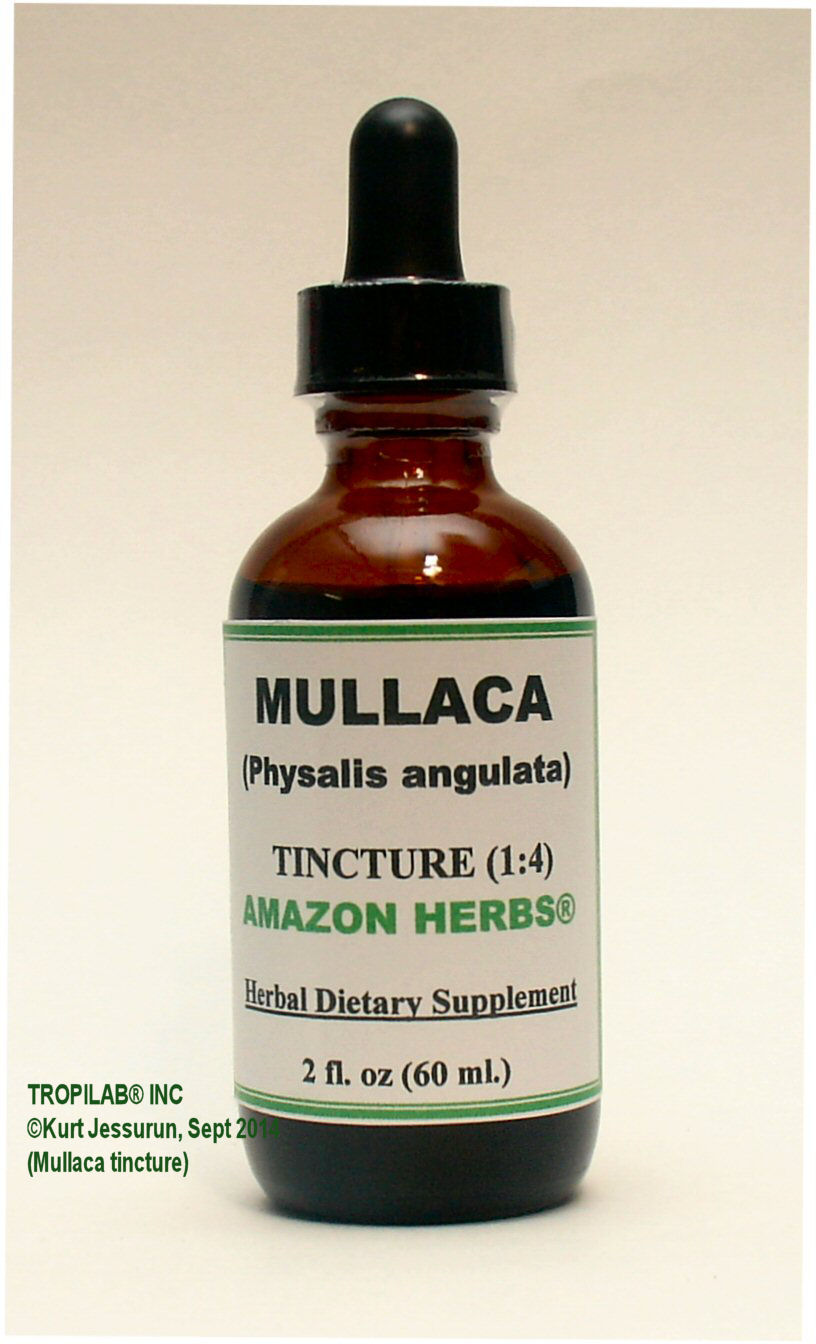 Overview and Applications
Mullaca (Cape gooseberry) is native to the Amazon rainforest; a shrub growing up to 4 feet (1.3 meters) tall; it produces small, orange edible fruits (berries).
The whole plant has been used as a traditional remedy in South America and China for many centuries.
It is an effective immune stimulant and contains phytochemicals (flavonoids, glycosides, steroids and alkaloids) that are cytotoxic to numerous types of cancer cells.

Research on this plant has focused on its anti-cancerous effect but the plant also has been used for a long time in traditional medicine in Surinam to treat a number of ailments, such as: against diuretic, fever, gout, jaundice, kidney - and bladder diseases, and rheumatism.
Effective against many types of gram positive and gram negative bacteria, including Pseudomonas, Staphylococcus and Streptococcus.
Read more ...



Unsubscribe
This email is a TROPILAB advertisement; if you do not want to receive email updates, click here to unsubscribe.

Please note that product prices and availability are limited time and are subject to change.

Security & Privacy
TROPILAB protects your security and privacy. We will never ask for personal information (such as passwords or credit card numbers) in an email newsletter. If you receive such a request, please do not respond to the email.
See our Privacy policy.

© 2016 TROPILAB® INC. All rights reserved.