THE TROPICAL RAINFOREST AND MEDICINAL PLANTS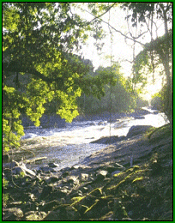 The tropical rainforest of Suriname (Surinam) is
among the most unspoiled in the world.
Indigenous fauna includes the sea turtles such as the aikanti, at Matapica- and Galibi beach.
Big cats of the Amazon Rainforest such as jaguars, pumas and amphibians (frogs), numerous reptiles, such as the boa and a lot of exotic birds.
Mangrove swamps provide refuge for wading - and shore birds.
There is also a wide variety of flowers, orchids, lianas and vines; a matter of fact: there are more than 5,000 known medicinal plant species in the rainforest.
Many of these are still unexplored and potentially useful for medicinal purposes.
Suriname is a part of the Guiana Shield. This is a large area which includes French Guiana, Suriname, Guyana and parts of Venezuela, Colombia and Brazil.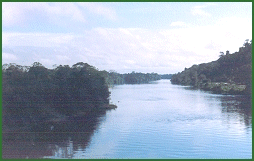 Guiana means "Land of many waters" since there are so many rivers such as the Rio Amazonas, Rio Orinoco and Rio Negro in the area.
The Guiana Shield is the largest area of undisturbed tropical rain-forest in the world.
Suriname has enormous ecotourism potential and was one of the first countries to carry out successful rainforest tourism.
Nature enthusiasts will enjoy the pristine pleasures of the country's many natural escapes.
Visitors will experience fabulous fauna and flora.
While most of the world's tropical rain forests are diminishing in the face of increasing demands for farming, logging and developing land, Suriname has turned a huge area of its virgin Amazon jungle into one of the world's biggest nature reserves. With this, Suriname is continuing a tradition of environmental awareness.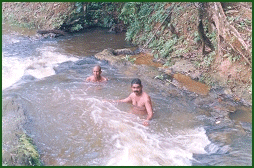 It has created this new nature reserve in the firm belief that as the eco-systems of the world are disappearing, the country can reap long term benefits from the tropical rainforest and at the same time contribute to sustaining life on this planet.
The people of Suriname realize that by protecting their rainforest they are helping to protect planet earth!

The decision for a policy of protection was rather easy because Suriname conservation laws have been on the books for a very long time!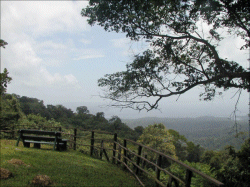 Suriname has a population of only 440,000 and is one of the least densely populated countries in the world and the fact that the interior of this country is largely uninhabited makes it an important area for tropical rainforest conservation.
Suriname has an estimated 94.7% of its forests still intact which makes it percentage-wise the most forested country in the world.
The country has to develop its economy; also with regard to this big natural resource but it has to be done in a responsible and sustainable manner.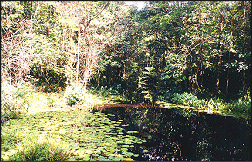 Suriname has a long - and rich tradition in the use of medicinal plants and herbs to cure a wide range of illnesses and diseases.
The indigenous people, the Amerindians and Maroons, have a history in this going back hundreds of years.
Their knowledge in the use and application of all the thousands of medicinal plants and herbs, existing deep in the jungle, is unequaled. All these plants and herbs are used in traditional- and alternative medicine.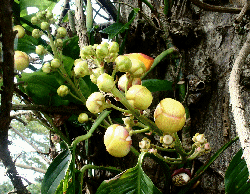 Suriname is one of a very small group of countries where indigenous people can maintain their traditional lifestyle.
Thanks to our contacts with these indigenous people and our way of working, in which we involve them, we are in a position to learn and collect plants, herbs and seeds, in cooperation with them.
Under strict supervision of "The Foundation for Forest Management and Production Control in Suriname", we are permitted to wild harvest commercial quantities of these medicinal plants, herbs and seeds for export.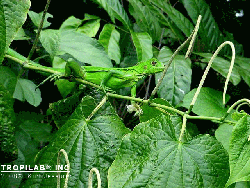 TROPILAB® uses GACP guidelines (Good Agricultural and Collection Practices) as proposed by ©EMEA and WHO.

A virtual tour through the rainforest in Suriname.
Read about plants and animals, look at the photos and listen to the sounds!