ANNONA MONTANA - WILD CUSTARD APPLE.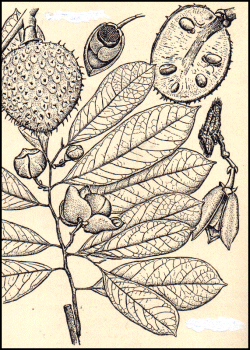 Common name
Mountain soursop, wild custard apple, guanabana de monte, corosselier batard, wild soursop, boszuurzak, guanabana de perro.
Family
Annonaceae (Annona family).

Overview
Wild custard apple is a small evergreen tree indigenous to Surinam growing up to 30' tall.
It has glossy leaves and the fruit is spherical with a yellowish skin; it is covered with prickles.
The pulp resembles the taste of Soursop and contains light brown seeds.

Medicinal applications
Infusion of leaves is used to alleviate pain during pregnancy.

Hardiness zone
USDA zone 9 - 11.
Propagation
Seeds.
Due to recalcitrant nature of the seeds, they have a short viable life, can not be dried well and can not withstand low temperatures.
Culture
Full sun / light shade.
Sandy clay soil but grows also well or dry soils.