Overview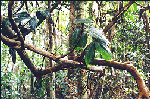 Dobrudua, is a very powerful natural aphrodisiac and central nervous system (CNS) stimulant that is traditionally used in Suriname and other countries in South America, by both male and female.
It can be regarded as a natural alternative for Viagra®, Levitra and Cialis® (oral PDE- 5 inhibitors), without the common and sometimes serious side effects of these.
This aphrodisiac, a natural sexual stimulant, is used to treat erectile dysfunction (ED) that is also known as impotence.


Constituents

Contains the alkaloid Melinonine A (a calabash-curare alkaloid), mavacurine, fluorocurine.
Melinonine G (flavopereirine), B, E (Quaternary indole alkaloid), F (alkaloid derivate of betacarboline), J, K, L, M.


Pharmacology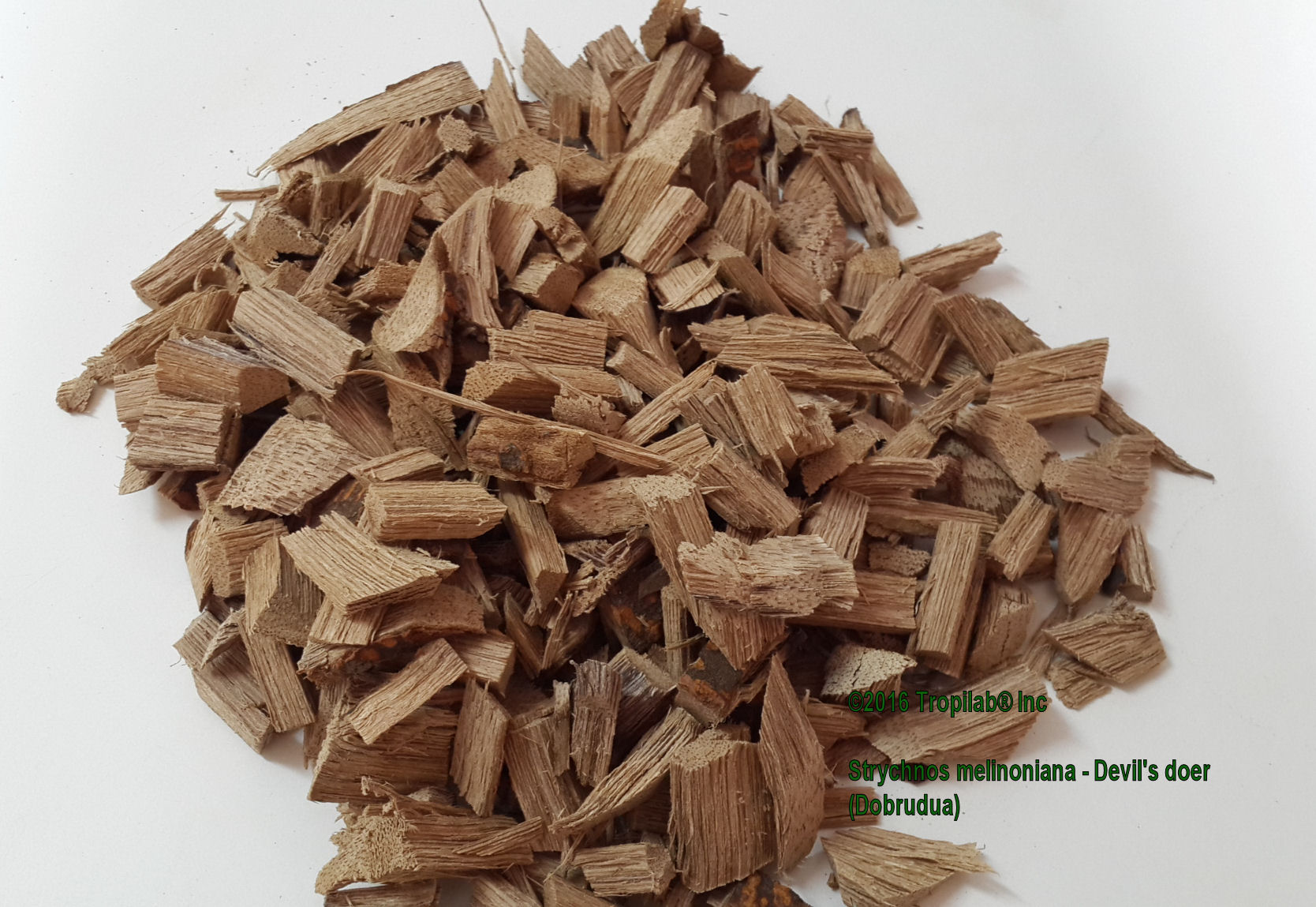 ED affects over 50% of men between the ages of 40 and 70.
It is also often associated with other diseases that may be present, such as diabetes, cardiovascular disease and male hypogonadism (diminished function of the testes).
Males with high cholesterol, hypertension and smokers may also experience erectile dysfunction.
Use of PDE-5 inhibitors is effective in about 70% of users. It is thought that the same is true of the use of natural alternatives such as Dobrudua.
Dobrudua enhances the effects of nitric oxide, also called poppers, that relaxes smooth muscles in the penis.
It increases the blood flow to the sexual organs (penis, clitoris) when a man or woman is sexually exited; it allows an erection to occur after physical - and physiological stimulation, such as the foreplay.
This increases the amount of blood flowing to the sexual organs.
With some men and women it works as fast as 30 minutes and the effects may last up to 24 hours.


Dosage


Don't expect this herbal dietary supplement to fix your impotence immediately; dosages may need adjusting!
Individual results with Dobrudua may vary.

Infusion (herbal tea): half - cup daily.
An infusion is used as a tonic for the general well being.

Tincture: Check with your licensed herbalist or homeopath.
0.5 - 4 ml; 30 minutes before sexual intercourse.
This herbal tincture is the aphrodisiac thatincreases the libido.


Warnings / Precaution

Combination of Dobrudua with other treatments for erectile dysfunction (impotence) is not recommended.
There may be a potential cardiac risk of sexual activity in patients with cardiovascular disease.
Dobrudua has vasodilatory properties (blood flow is improved by relaxing the blood - vessels wall) that may result in transient decreases in blood pressure.
Dobrudua does not cure ED and does not necessarily increase a man's sexual desire.
Do not take it with nitrate medications, such as nitroglycerin.
The combination of these, which work to widen blood vessels, can cause circulation and heart problems, dizziness and low blood pressure.


Reference

* The Merck Index
* Medicinal Plants of the Guianas
* Pub Med


The above presentation is for informational and educational purposes only.
It is based on scientific studies (human, animal, or in vitro), clinical experience, or traditional usage.
For many of the conditions discussed, treatment with prescription or over - the - counter (OTC) medication is also available.
Consult your doctor, practitioner, and/or pharmacist for any health problem and before using dietary supplements or before making any changes in prescribed medications.



For the right freight rate, shipping charges, conditions and delivery service, please visit our Webstore page!