PERSEA AMERICANA - AVOCADO.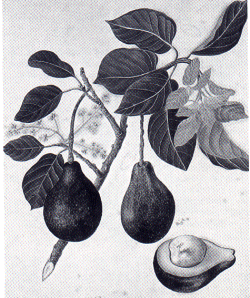 Common name
Advocaat, avocado, alligator pear, aguacate, avocat, ashue, palta.
Family
Lauraceae.(Laurel family)

Overview
Avocado is a tropical tree growing up to 70' tall.
The plant has elliptic dark green leaves.
The avocado tree has a extensive root system.
The fruit is avoid or ellipsoid; the pulp is creamy yellow.
The fruit pulp is eaten fresh.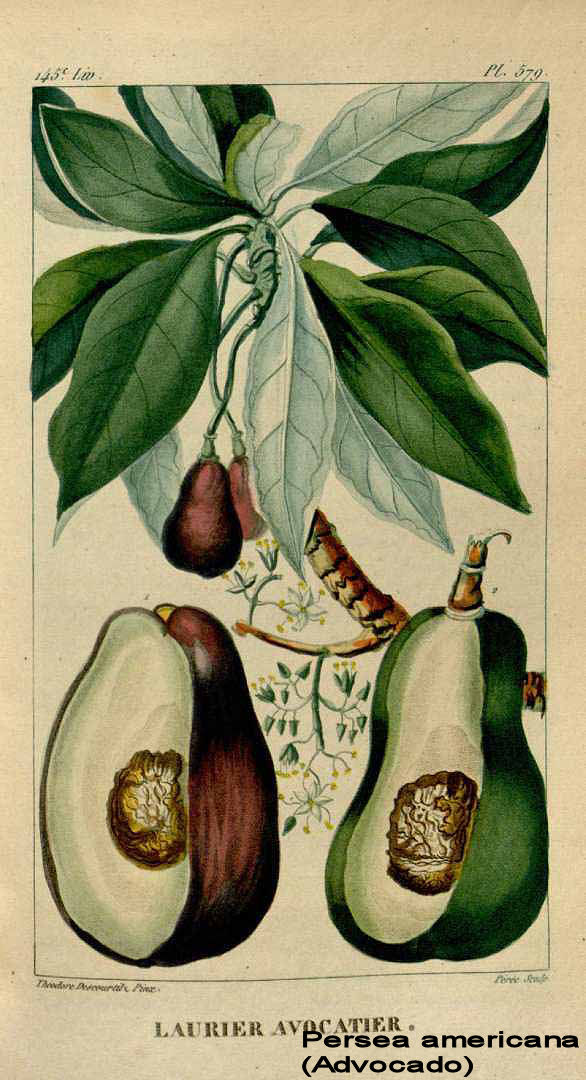 Medicinal applications
The leaves are anti-tussive; a decoction is used against arthritis pains.
Avocado oil is used for hair - and skin care.

Hardiness
USDA zone 9 B - 11.
Propagation
Seeds.
Due to recalcitrant nature of the seeds, they have a short viable life, can not be dried well and can not withstand low temperatures.
Culture
Full sun, moist, sandy loam soil.
Needs high humidity; pH: 6 - 7.
Protect from frost.
Recalcitrant seeds are not refundable since they are prone to fungus and often difficult to germinate.