Tinctures are preparations of plants (or parts of plants) in a water / alcohol mixture of various ratios.
We use dry - or fresh herbs depending on the preparation.
The alcohol content is at least 45% so the tincture can be kept for some years after the date of manufacturing.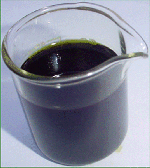 Most, but not all preparations are in a 1 : 4 strength; that means 1 part herbs against 4 parts solvent (water + alcohol).
All the herbs, seeds and rhizomes are wild harvested in the Amazon Rainforest by our own collecting team.
We use USP grade (UNITED STATES PHARMACOPEIA) naturally derived alcohol and pure springwater.
The menstruum composition and strength can vary for different applications.
The solvent concentrates the phytochemicals present in the plant.
Our tinctures stand for at least 3 months before being filtered and bottled.
Tinctures from plants are fast acting (they are easily assimilated by the body) and powerful!
They are easier to use, simply add to water or juice.
Tinctures are better assimilated and the alcohol used is the safest and the most effective method of extracting the phyto-chemicals from the herbs, rhizomes and seeds

ABOUT OUR HERBS:

All our herbs are wild harvested in the Amazon Rainforest of Suriname.
This means that they are free of contaminants, such as pesticides, preservatives, GMO'S (genitically modified organism) and animal products.
They are thorough inspected on quality before being used in the manufacturing process.

MANUFACTURING:

All the tinctures are processed using the GMP (GOOD MANUFACTURING PRACTICES) for dietary supplements as proposed by the FDA CENTER FOR FOOD SAFETY and NUTRICION (CFSAN).

MENSTRUUM:

A solvent used in extracting compounds from plant tissues and preparing dietary supplements.

SOLVENT:

A liquid that dissolves a solid, liquid or gaseous solute, resulting in a solution.
The most common solvent in everyday life is water.

The above presentation is for informational and educational purposes only.
It is based on scientific studies (human, animal, or in vitro), clinical experience, or traditional usage.
For many of the conditions discussed, treatment with prescription or over - the - counter medication is also available.
Consult your doctor, practitioner, and / or pharmacist for any health problem and before using dietary supplements or before making any changes in prescribed medications.