Overview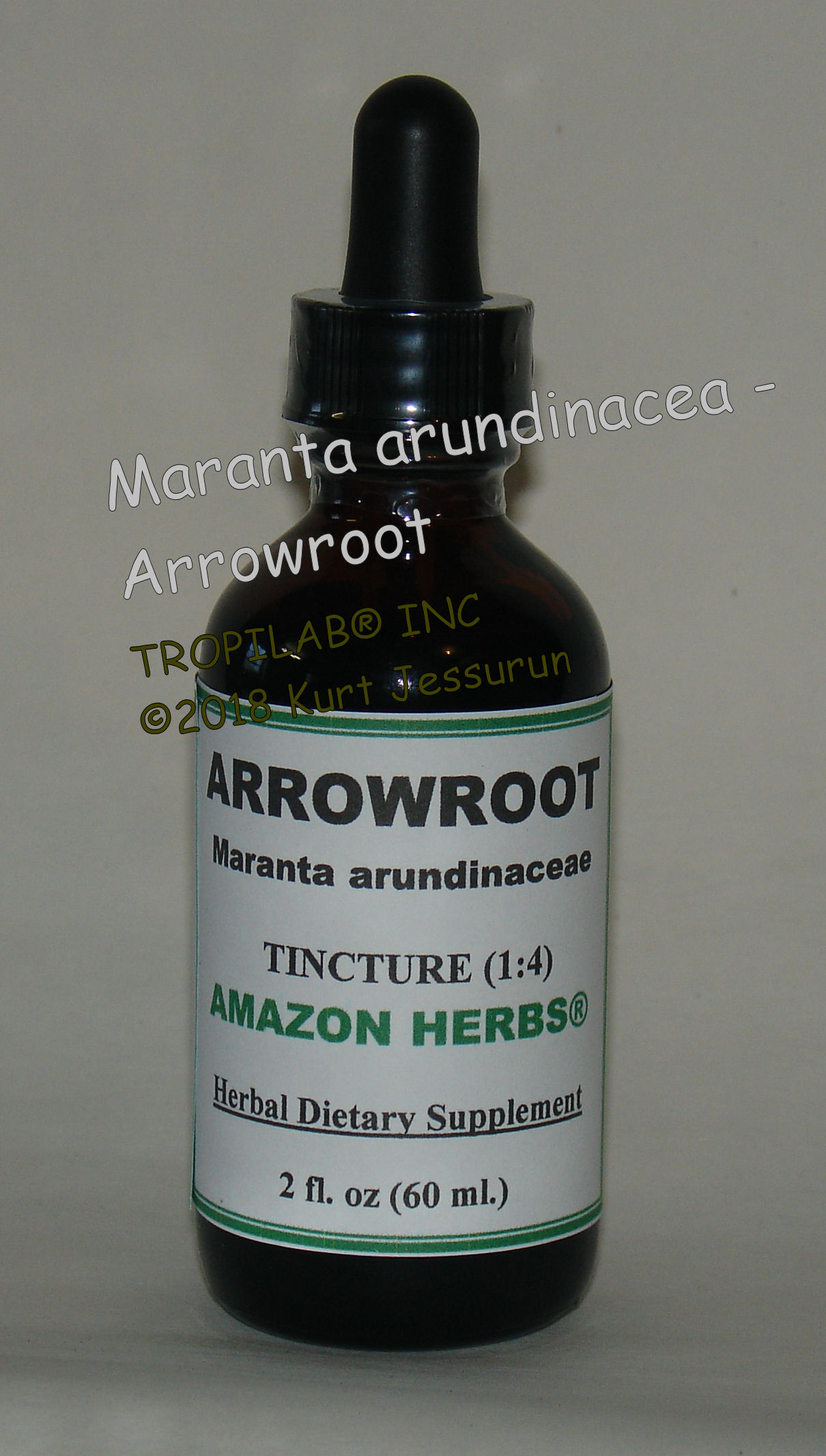 Arrowroot is indigenous to tropical South - and Central America. Amazonia Indian tribes used it, among others, as an antidote for poison-tipped arrows.
The starchy powder of the dried fibrous rhizomes (underground stem system) is used for several medicinal and culinary purposes.
This plant has an antioxidant activity and hypolipidemic effect; it reduces the level of lipids (fats) and lipoproteins in the blood.
It is a natural immune system booster and has powerful anti-inflammatory properties.
Works naturally against intestinal disorders (acute diarrhea), and mends Urinary Tract Infections (UTIís) and bladder infections.
It also improves the circulation, blood pressure and lowers cholesterol.


Phytochemicals

Bio-active compounds (alkaloids, carbohydrate, cardiac glycosides, aminoacids, phenolic compounds, terpenoids, saponins, flavones, gum).
Also present are water, albumen, sugar, ash, vitamins and minerals such as potassium, iron, copper, manganese, zinc, phosphorous, magnesium, selenium, vitamin B-6, thiamine (vitamin B1), panthotenic acid (vitamin B5), pyridoxine (B6), niacin (vitamin B3), riboflavin (vitamin B2), vitamin A and vitamin C.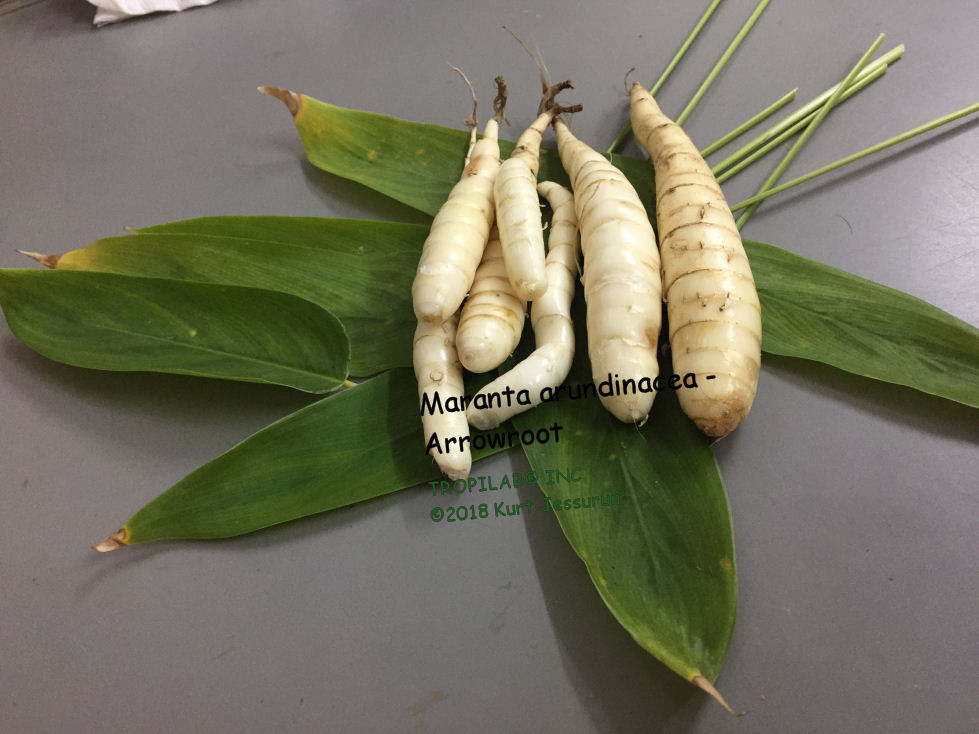 Pharmacology

High amounts of potassium in arrowroot help soften the blood vessels and arteries; this helps to halt high blood pressure, heart attacks and strokes (due to the high levels of potassium). It also seems to stimulate brain health.

Arrowroot lowers cholesterol; stimulates bile production (increases cholesterol uptake by the gallbladder for bile synthesis).
Arrowroot seems to be an effective therapy for poisoned wounds such as snake- and spider bites.

The rhizome extracts have immunostimulatory effects (boost the immune system).
Arrowroot tuber powder contains resistant starch acting as dietary fibers that could stimulate the immune system.

Hyperacidity (condition where the level of acid in gastric juices is excessive) and gastric ulcers are common these days; Maranta arundinacea (Arrowroot) is used in folklore practice for the therapy of these complains.

Arrowroot is an effective natural remedy for (acute) diarrhea and constipation. It is very helpful for patients with IBS (Irritable Bowel Syndrome and abdominal pain).


Dosage

Tincture: (dried root liquid extract): 1- 3 ml. daily.



Reference

Evaluation of immunostimulatory effect of the arrowroot (Maranta arundinacea. L) in vitro and in vivo.
Ika Dyah Kumalasari, Eni Harmayani (corresponding author), Lily Arsanti Lestari, Sri Raharjo, Widya Asmara, Kosuke Nishi, and Takuya Sugahara (corresponding author).

Evaluation of acute toxicity and anti-ulcerogenic study of rhizome starch of two source plants of Tugaksheeree (Curcuma angustifoliaRoxb. and Maranta arundinacea Linn.
N. Rajashekhara, B.K. Ashok, Parmeshwar P. Sharma, and B. Ravishankar.



The above presentation is for informational and educational purposes only.
It is based on scientific studies (human, animal, or in vitro), clinical experience, or traditional usage.
For many of the conditions discussed, treatment with prescribed (RX) or over - the - counter medication (OTC) is also available.
Consult your doctor, practitioner, and/or pharmacist for any health problem and before using dietary supplements or before making any changes in prescribed medications.



For the right freight rate, please visit our Webstore page!