ANNONA ATEMOYA - ATEMOYA.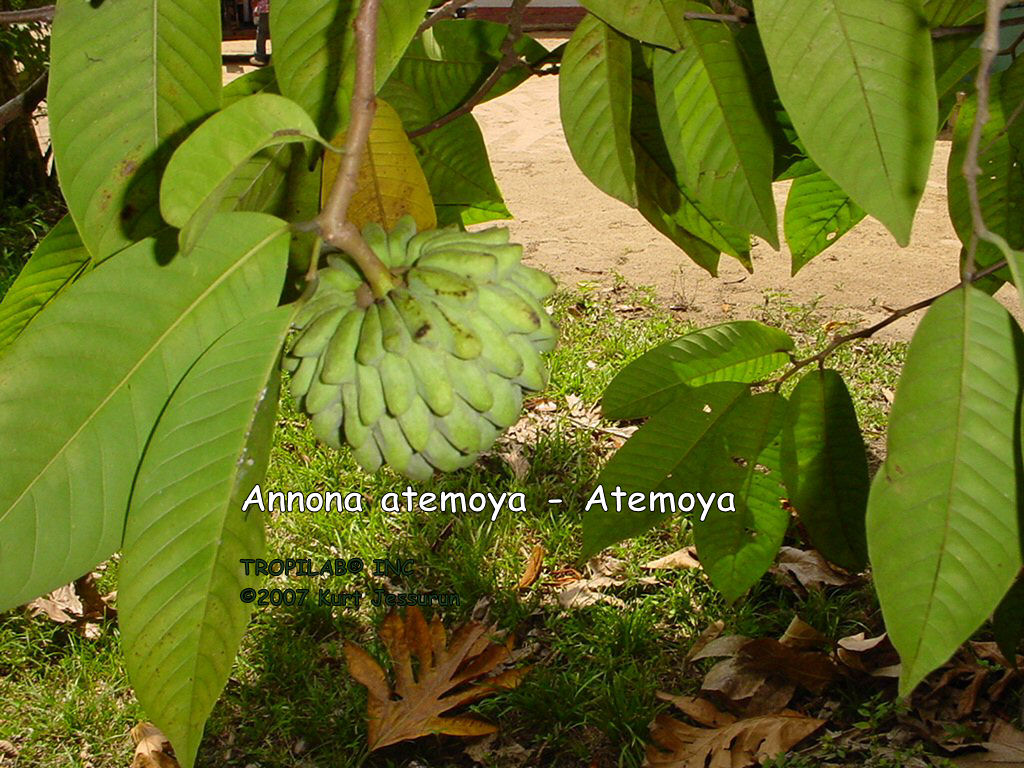 Common name
Atemoya, chirimorinon.
Family
Annonaceae (Annona family).

Overview
This is a hybrid of Annona squamosa (sugar apple) and A sherimola.
Atemoya is a fast growing tree with drooping branches, which sometimes even reach the ground.
The leathery leaves are elliptical and deciduous; flowers are yellow, while the fruit is heart - shaped.
This fruit can weigh up to 4 lbs, pea green and yellow between the areoles.
The flesh is fragrant, white and divided into segments.
Atemoya is a good source of calcium, phosphorus, vitamin C and iron.
The flat seeds are dark - brown and, as all Annona seeds, poisonous.

Hardiness zone
USDA zone 9B - 11.
Propagation
Seeds.
Due to recalcitrant nature of the seeds, they have a short viable life, can not be dried well and can not withstand low temperatures.
Culture
Full sun.