DICORYNIA GUIANENSIS - BASRALOCUS.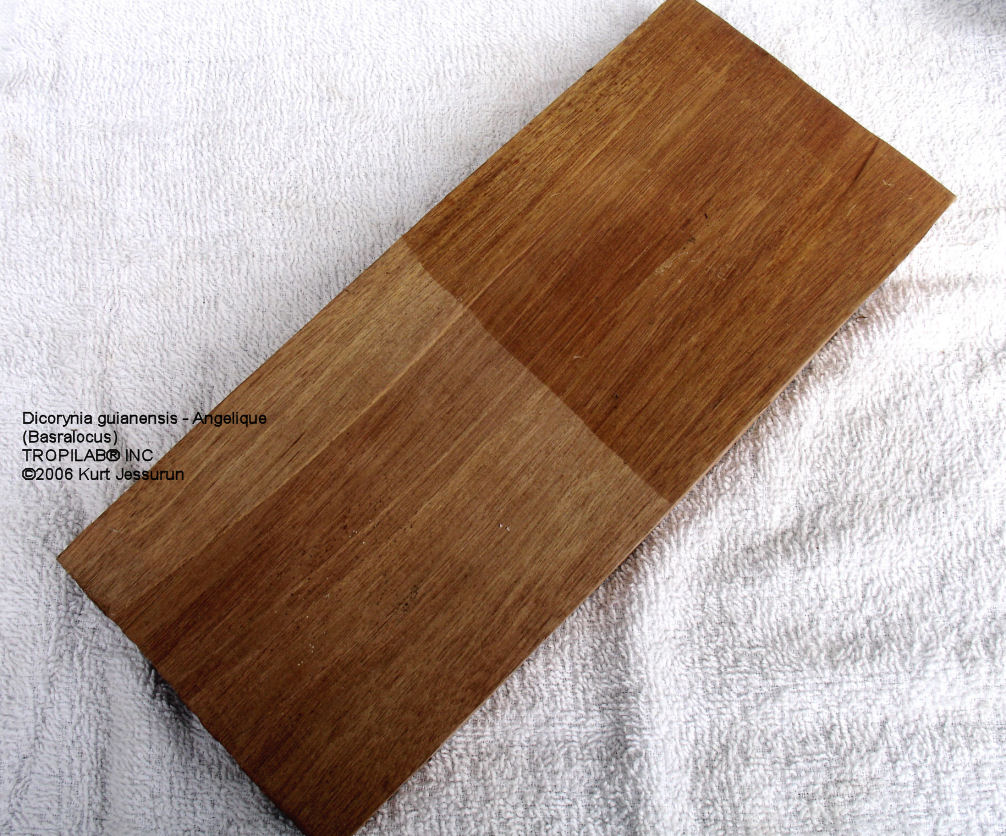 Common name
Angelique batard, barakaruballi, basralocus, basraloksi.
Family
Leguminosae.

Overview
A tropical tree, from the rain - and savanna forest, growing up to a height of 150 feet, with a diameter of 4- to 6 feet.

Applications: The wood is since it is resistant to attack by delay fungi, used in marine - and heavy construction, industrial flooring, ship decking and parquet strips.
The hardwood of Basralocus is reddish - to yellow brown.
Interesting is the silicone content in the wood that can be as high as 2.92%.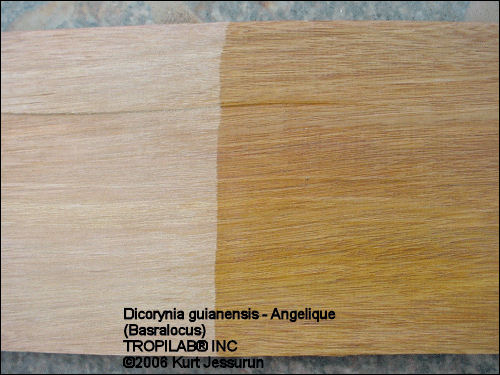 Hardiness
USDA zone 9 B - 11.
Propagation
Seeds.
Culture
Full sun, moist well drained loamy soil, needs high humidity.
Plant in frost free areas.