CANAVALIA MARITIMA - BAY BEAN.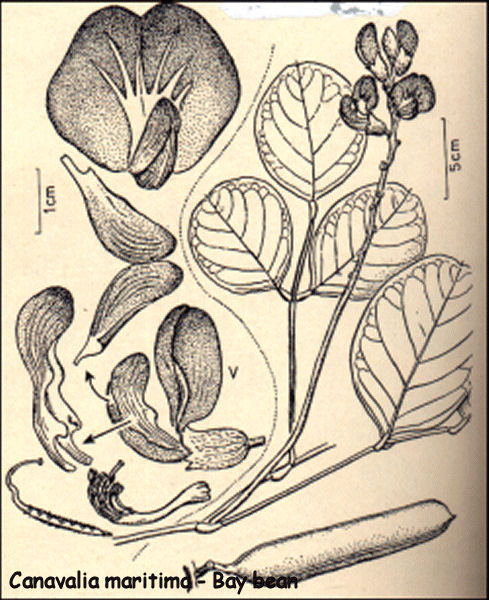 Common name: bay bean, beach bean, friol de playa, Mackenzie bean.
Family: Fabaceae (pea family).

Overview
Bay bean is normally a ground vine that climbs in small trees.
It has elliptic leaves and small racemes of purple flowers.
The fruits are woody pods.
The active ingredient in this plant is L-Betonicine.
Bay bean is smoked in Mexico as a legal substitute for Marijuana.

Hardiness: USDA zone 9 - 11.
Propagation: seeds.
Culture: full sun, light shade, moist soil.
Plant in frost free spots.