AVERRHOA BILIMBI - CUCUMBER TREE.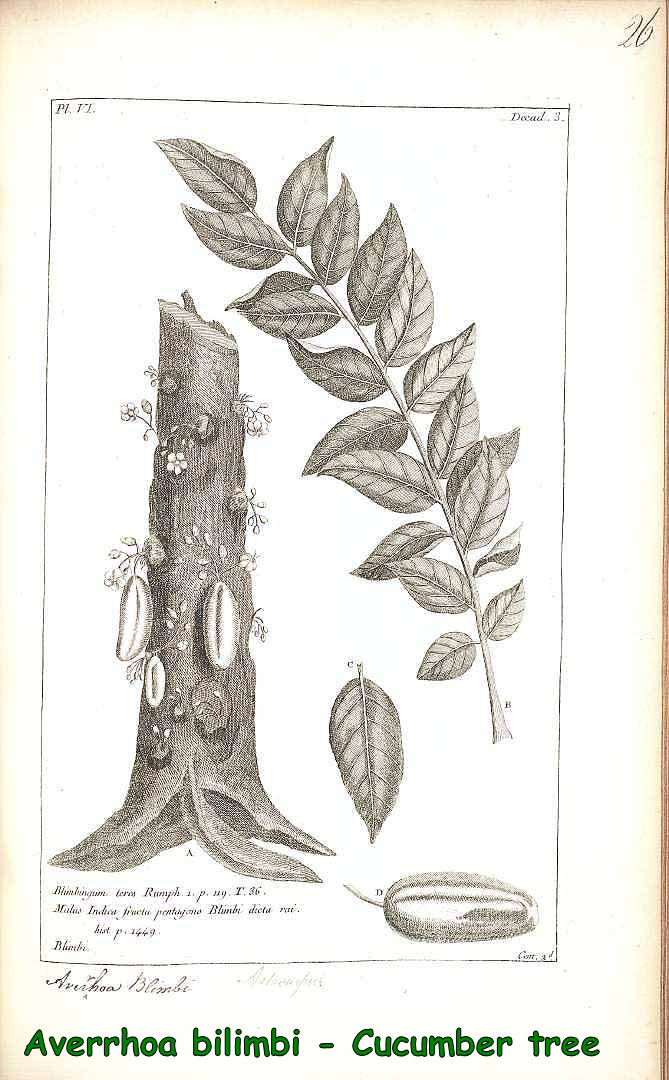 Common name
Bilimbibaum, bilimbi, cucumber tree, carambolier bilimbi, grosella china birambi, tree sorrel, bilimbing asam, bilimbing besu, talang pling, birambi.
Family
Oxalidaceae; Averrhoaceae (Wood sorrel family).

Overview
The Cucumber tree is very closely related to the Carambola but it differs in appearance, flavor, manner of fruiting, etc.
The bilimbi tree reaches a height of 16 to 35 ft. has a short trunk dividing into upright branches.
The dark-red flowers, appearing in panicles, from the trunk and oldest branches, are small and fragrant. The bright-green fruit, 2-3½" in length, emerge directly from the trunk, often in clusters.
The brown seeds are flattened and very small.
The origin of this plant is Indonesia and since this plant is a tropical species it is sensitive to the cold, especially young plants.
This fruit is too acid for eating raw but the green uncooked fruits are prepared as a relish in Suriname.
They are also used to prepare chutney (a sweet and sour condiment).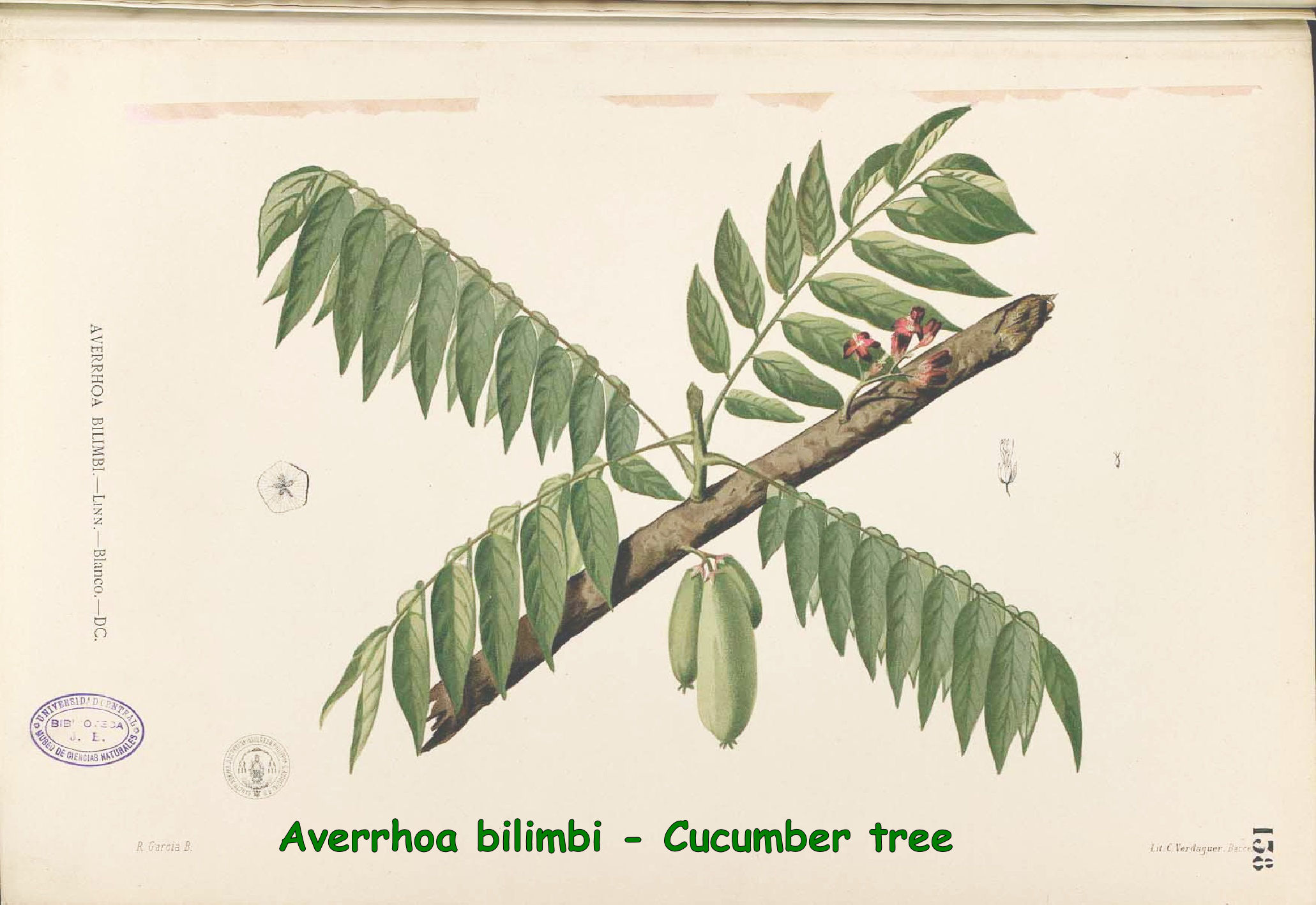 Medicinal uses
In Malaysia the leaves of bilimbi are used as a treatment for venereal disease. A leaf decoction is taken as a medicine to relieve rectal inflammation.
It seems to be effective against coughs and thrush.

Hardiness
USDA zone 9 B - 11.
Propagation
Seeds and grafting.
Culture
It needs full sun; rich and moist soil. The soil should be well drained.
In Florida it needs protection from the cold, although it is hardy to 32° F. for short periods.