BROSUMUM PARAENSE - BLOODWOOD.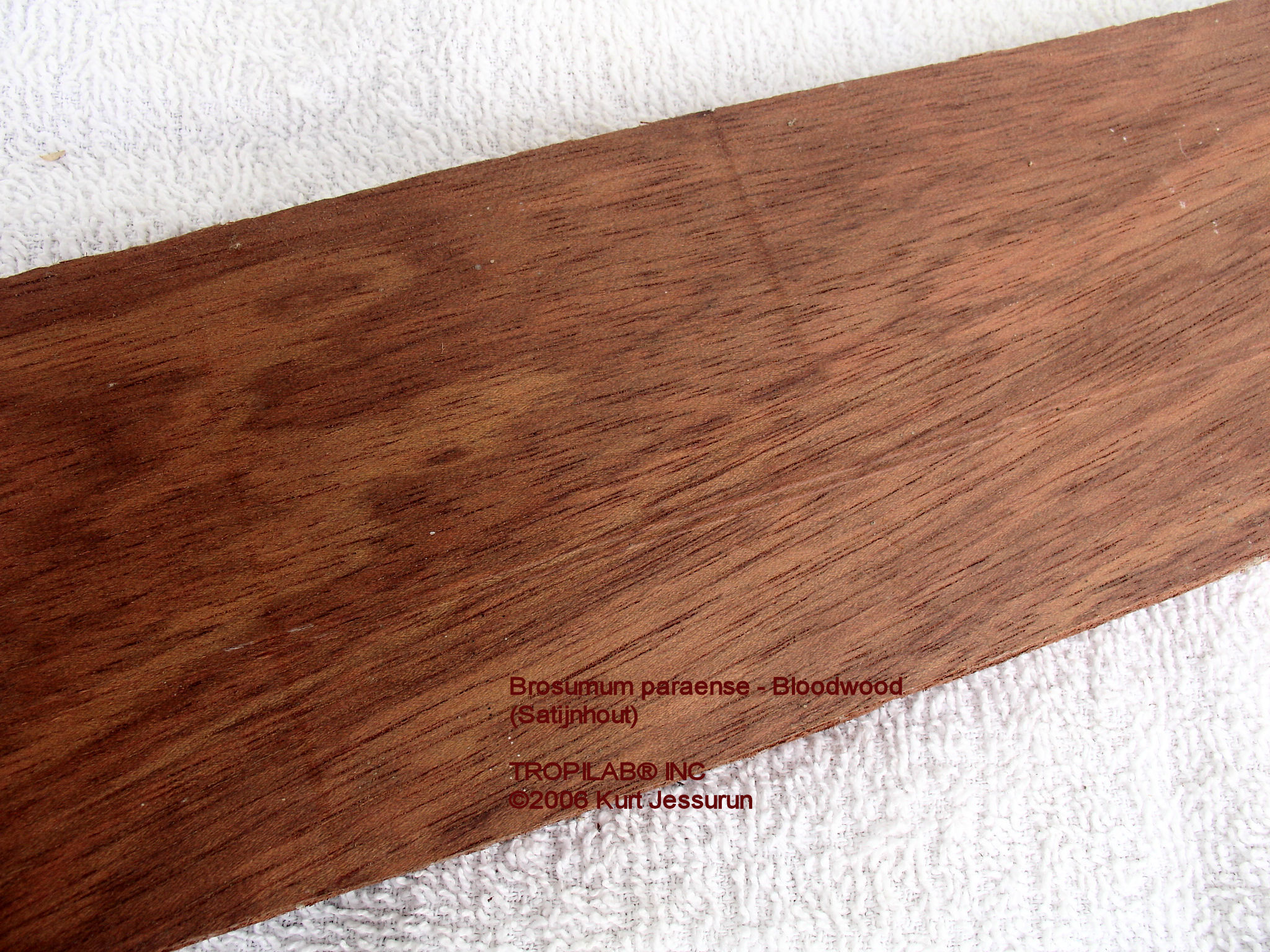 Synonym: Brosimum guianensis.
Common name: Amparana, bloodwood, Cardinal wood, ferolia, satiné, satinholz.
Family: moraceae (mulberry family).

A hard, dense wood with a deep blood - red color that is excellent for turning.
Can be polished, to a high luster that keeps its color overtime, without the need for a finish.
It has a weight of 55 - 60 lbs/cu. ft and needs to be worked with carbide tipped cutting tools.
The wood is very decay - and termites resistant.

Applications: turnery (such as pens), carving, decorative items and accents, violin - and archery bows, furniture and cabinet work, fly fishery roads, musical instruments (guitar necks).