CAESALPINIA BONDUC - GRAY NICKER.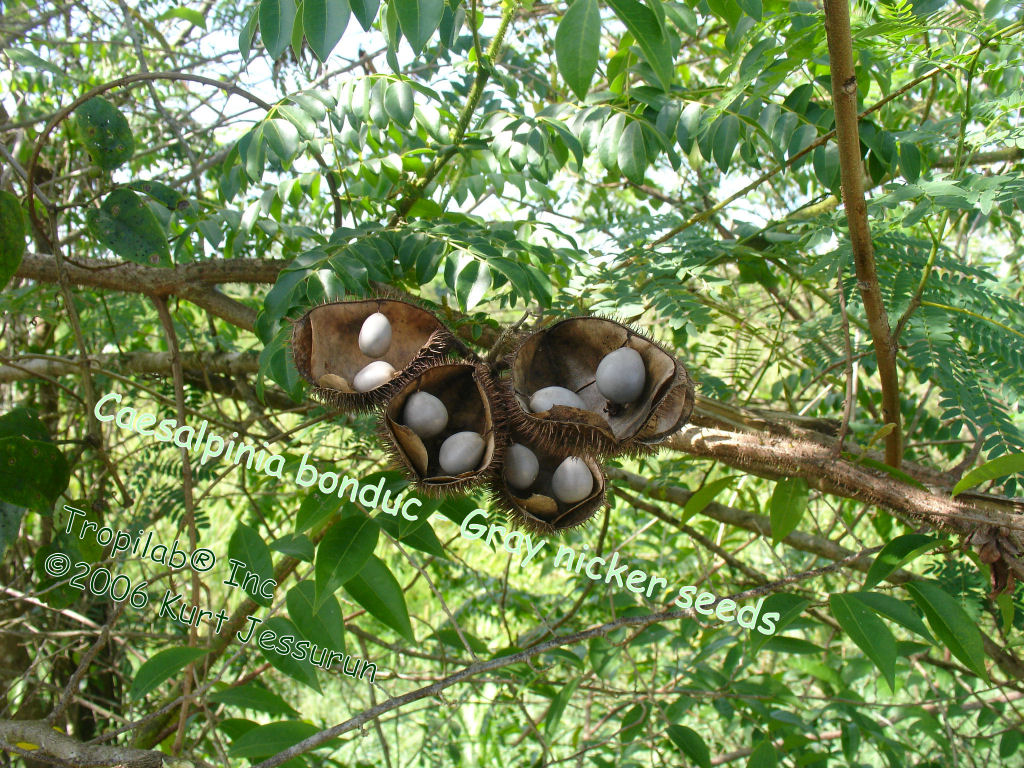 Synonym
Caesalpinia crista, guilandina bonduc, caesalpinia bonducella.
Common name
Gray nicker, nicker seed, bonduc nut, nicker nut, nicker bean, yellow nicker, benga nut.
Family
Fabaceae (Caesalpiniaceae).

Overview
Gray nicker is a twisted, woody shrub than can grow quite big in the Amazon Rainforest; up to 20' high.
It behaves more like a liana (woody vine) and can use the other trees as support.
Leaves are bipinnate, large prickly pods and spiny stems.
The hard and shiny seeds are green turning gray.
They are used for jewelry.

Medicinal applications
Antiperiodic, febrifuge, resembles quinine in action, treatment for snake bites.

Hardiness
USDA zone 8 B - 11.

Propagation
Seeds.

Culture
Sandy loam soil, protect from frost.