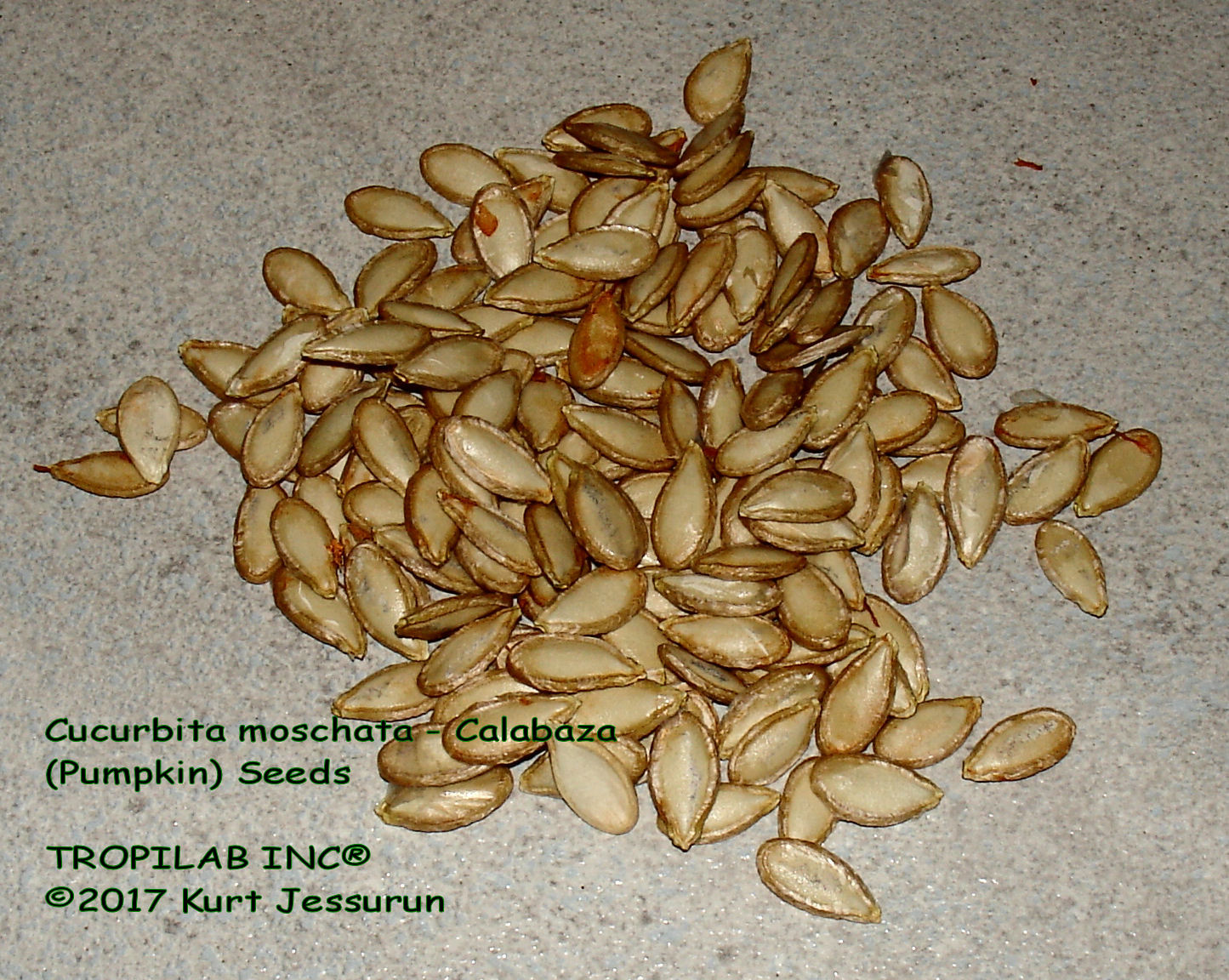 Overview

The prostate (located below the bladder) is a walnut-size gland; it produces seminal fluid.
This gland surrounds the urethra that drains the bladder so prostate disorders often may affect urination.
The seeds and seed oil of pumpkins have been the subject to a great deal of research, especially into the treatment of prostate ailments. Prostatitis, Enlarged Prostate (Benign Prostatic Hyperplasia) and Cancer.
Herbal tincture of Pumpkin seeds is succesfully used against urinary- and prostate problems.
These seeds inhibit the conversion of testosterone to dihydrotestosterone, which is responsible for the enlargement of the prostate gland (prostate). Enlargement of this gland (prostate hypertrophy) can lead to the obstruction of the neck of the bladder and so impairing urination.
For more information visit the "Prostate" page.
Herbal dietary supplements (tincture) from Pumpkin seeds are also used as a remedy for inflamed bladder and also to relieve an irritable bladder. This is a persistent condition that provoking the muscles in the bladder to contract involuntarily, resulting in a sudden and urgent, uncontrollable need to urinate (urgency incontinence).
The high contents of the mineral Zinc present in the Pumpkin seed tincture, is a excellent source of antioxidants.


Constituents

Amino acids (cucurbitin), phytosterol in free and bound forms, b- and g-tocopherol, chlorophyll pigments and minerals (selenium, zinc, calcium, copper, iron, manganese, phosphorous, and potassium), carotenoids (lutein and ß-carotene). Oil (mainly of fatty acids including palmitic, stearic, oleic, and linoleic acids).


Pharmacology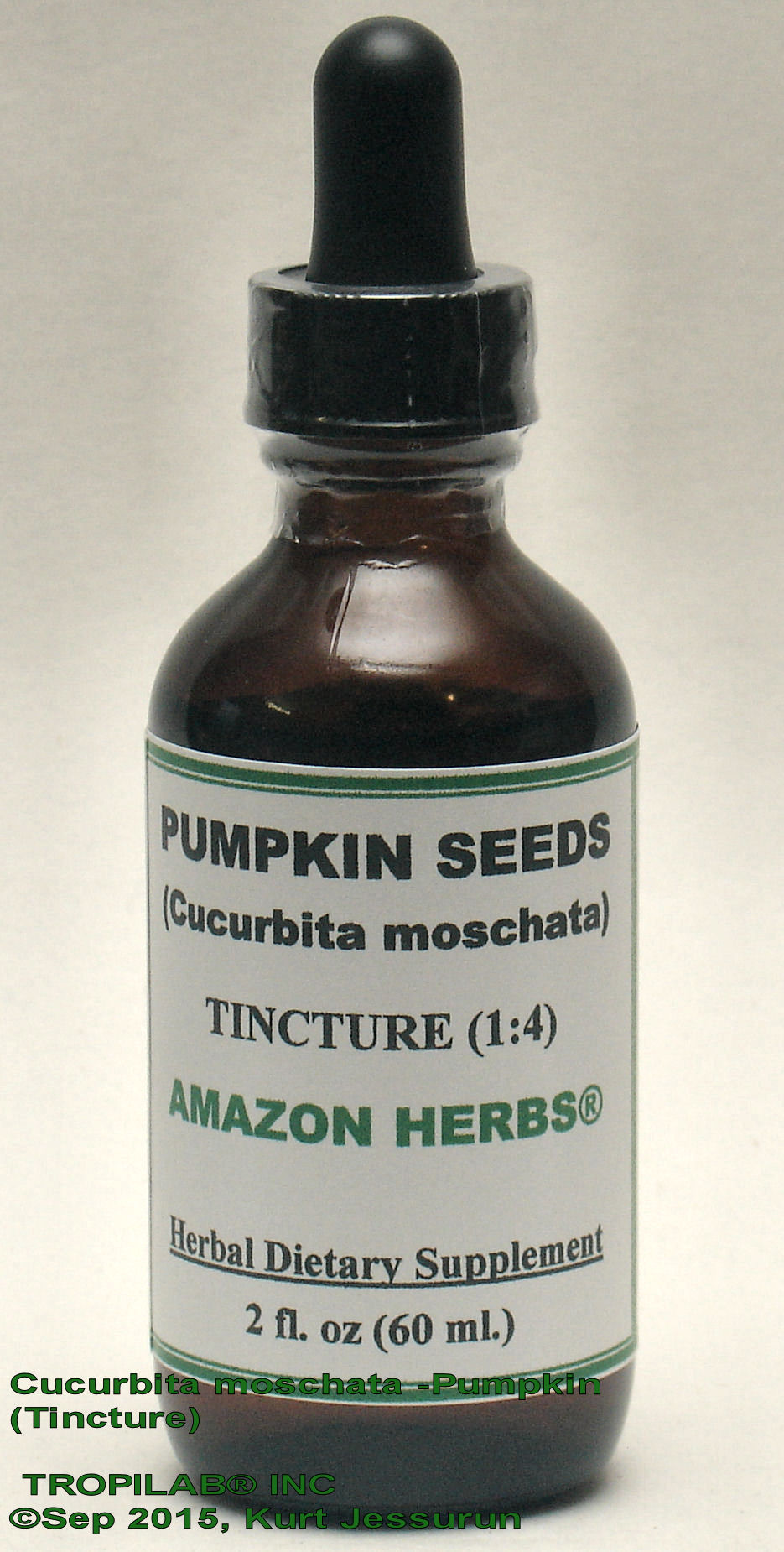 Seeds of Pumpkin are considered as an alternative remedy for stage 1 and 2 of Benign Prostatic Hyperplasia (BPH).
In stage 1 BPH, urination is frequent, and causes numerous interruptions of sleep during the night. There may be a delay in beginning urination, and also post-void dribbling.
Stage 2 symptoms indicate bladder function debility, and include urgency and incomplete emptying of the bladder. The seeds are also used as a remedy for irritable bladder; they help to reduce childhood incidence of bladder stones in areas where the condition is endemic.
Studies in Thailand demonstrated that the seeds reduced oxalcrystalluria (formation of bladder stones due to accumulation of oxalate crystals) while increasing pyrophosphate, glycosaminoglycans, and potassium values.
The seeds contain chemical substances (cucurbitacins) that can inhibits the body from converting testosterone into a much more potent form of this hormone called dihydrotestosterone.
Without dihydrotestosterone, it is more difficult for the body to produce more prostate cells, and therefore more difficult for the prostate to keep enlarging.
This retards the enlarging of the prostate gland and so relieves painful urination and other symptoms that are associated with this condition.

Cucurbitacins, also prevents occurrence of bladder infections and (frequent) incontinence.
The fact that pumpkin seeds serve as a good natural source of zinc (an essential component in seminal fluids and sperm) makes them well-suited for the role as a prostate protector since zinc is a mineral, also used by healthcare practitioners to help reduce prostate size.
It has been observed that an increased intake of zinc in the regular diet can effectively lower the risks of prostate cancer.
Pumkin seeds stimulates the urine flow and reduces the amount of urine left in the bladder.
The mineral Zinc and the antioxidant vitamin C are beneficial in both enlarged as well inflamed prostates. For enlarged prostates, the drug Proscar (Finasteride) is routinely prescribed but it has many serious side effects.

Pumpkin seeds improve libido and treat erectile dysfunction. They are rich in Omega 3 fatty acids.

Studies suggest that the L-tryptophan content in the seeds may help ease depression, therefore, they are believed to be useful for psychological treatments.
Tryptophan is a safe and effective sleep aid; this may be due to its ability to increase brain levels of serotonin.


Applications

Against BPH (prostate gland enlargement), depression, anthelmintic (antiparasitic), diuretic (increased urine passing), OAB (overactive bladder).
Use pumpkin seed tincture together with Acerola (natural vitamin C complex).

Dosage

Tincture: 2 - 4 ml. daily (1 - 4 full droppers).
Infusion (herbal tea): 1 - 2 cups daily.


Precautions / drug interactions

None are known


For more information on Pumpkin seed, go to the "MEDICINE FROM NATURE" page.



References

Curcubita pepo L. Fitoterapia 68(4), 1997.
Bombardelli, E. and P. Morazzoni.

Standardzulassungen f r FertigarzneimittelText and Kommentar.
Braun, R. et al. Stuttgart: Deutscher Apotheker Verlag,1997.

The Honest Herbal: A Sensible Guide to the Use of Herbs and Related Remedies.
Tyler, V.
New York: Pharmaceutical Products Press, 1993. - 3rd ed.

Phytosterol composition of nuts and seeds commonly consumed in the United States.
Phillips KM, Ruggio DM, Ashraf-Khorassani M.
J Agric Food Chem. 2005 Nov.



The above presentation is for informational and educational purposes only.
It is based on scientific studies (human, animal, or in vitro), clinical experience, or traditional usage.
For many of the conditions discussed, treatment with prescribed (RX) or over - the - counter (OTC) medication is also available.
Consult your doctor, practitioner, and/or pharmacist for any health problem and before using dietary supplements or before making any changes in prescribed medications.



For the right freight rate, please visit our Webstore page!