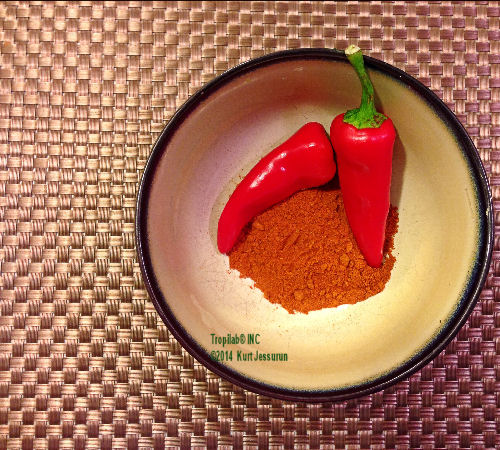 Other names:
Red pepper, Chili pepper.

Appearance: dried & grounded

Color: red

Remarks: store dry

Origin: South America

Much used in Salsas, Mexican enchiladas, Cajun hot sauce, chili, Chinese stir fries and a wide variety of spice seasoning blends.
The taste is very strong and hot.

Cayenne is also used extensively in medicinal applications.