COPAIFERA OFFICINALIS - COPAIBA BALSAM.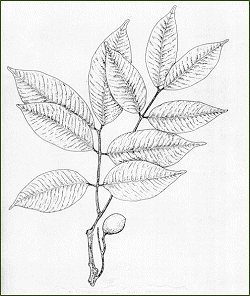 Synonym
Copaifera langsdorfii, Copaifera jacquinii.
Common name
Copaiba, copaiba balsam, copaiva, Jesuit's balsam, copal, palo de aceite, capivi.
Family
Fabaceae (Legume family) or Caesalpiniaceae.

Overview
Copaifera Officinalis (copaiba) is a well branched tropical tree that grows up to 100 feet tall.
It has pinnate leathery leaves and blossoms are borne in whitish racemes; the flowers are white, small and aromatic.
The fruit is a coriaceous legume containing only a single seed.
The part of the copaiba tree that is used is the oleoresin (a clear yellow resin) accumulated in cavities within the trunk; it is obtained by making incisions in the tree trunk.
Although this resin is referred to as a balsam, in reality it is more a natural oil; thick clear pale - to golden yellow color.
The oil is used in art restoration, restoring color to old paintings.
However, the most important properties of the copaiba tree are medicinal, due the oil.
The copaiba oil has been documented with antibacterial activity.
Among the uses are: as a scenting agent in perfumes, soaps, creams, bubble baths and lotions.
This herbal oil is also used as an emollient, in lacquers and paint.
Copaiba is believed to have diuretic, disinfectant and stimulant properties.
Copaiba balsam has been found most beneficial in chronic mucous affections, as in chronic gonorrhea, bronchitis, irritable conditions of the bladder, gleet, leucorrhea, chronic catarrh, chronic diarrhea and obstinate piles.
During 1820 to 1910, the copaiba oleoresin was an official drug in the U.S. Pharmacopeia.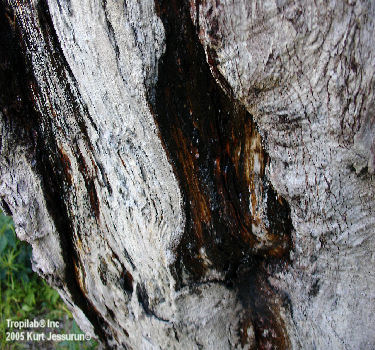 Constituents
Resin consists of: sesquiterpenes, diterpenes, and terpenic acids.
The resin also contains Caryophyllene (this phyto-chemical has strong anti-inflammatory-, fungal and pain relieving properties).

Pharmacology
The antimicrobial activity of copaiba oils was tested against Gram-positive and Gram-negative bacteria, yeast, and dermatophytes. They are active against Gram-positive species (staphylococcus aureus, methicillin-resistant S. aureus, Staphylococcus epidermidis, Bacillus subtilis, and Enterococcus faecalis) in minimum inhibitory concentrations.
The oils showed no activity against Gram-negative bacteria and yeast.
Copaiba oils demonstrate peripheral and central antinociceptive effect. This effect may be useful in the treatment of algesic disorders.

Internal use
The herbal oil of copaiba works against stomach ulcers, chronic catarrh, colds, respiratory problems (removal of mucus secretions from the lungs), bronchitis, ear-pain and gonorrhea sores.
Dose: 5 - 30 drops (1/6 - 1 ml), 1 or 3 times a day in warm water.

External use
Against all kind of skin- disorders, dermatophyte infections such as tinea pedis (athlete's foot), psoriasis, infected wounds, hemorrhoids.

Suriname's Traditional Medicine
It is used to heal big cuts with minimal scarring; it reduces the appearance of scars as a result of stretch marks, burns, surgery and injury.
These scars appear softer, smoother and in any way far less noticeable.
It is also used against coughs, catarrh (inflammation of a mucous membrane accompanied by excessive secretions, specially of the respiratory tract), colds, respiratory problems, psoriasis, urinary incontinence, syphilis and gonorrhea sores.

Side effects:
Taking very large amounts can be toxic.

Hardiness
USDA zone 10 -11.
Propagation
Seeds and cuttings.
Culture
Light shade, well drained, sandy loam soil; pH 4.5 - 7.5, high humidity, min. temperature of 55° F.