CROTALARIA RETUSA L. - RATTLEWEED.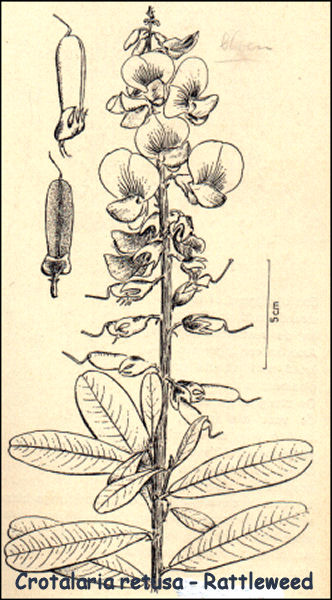 Common name: rattleweed, shak-shak, rattlebox, wedge-leaf.
Family:Fabaceae (Leguminosae).

Overview
This plant has its origin in Africa; a herbaceous plant growing up to 2 feet tall it is common in Surinam. The seeds become loose in the pod as they mature, and rattle when the pod is shaken. Crotalaria species are used as food plants by the larvae of some Lepidoptera species including Endoclita sericeus.

Hardiness: USDA zone 9 - 11.
Propagation: seeds.
Culture:full sun / light shade.