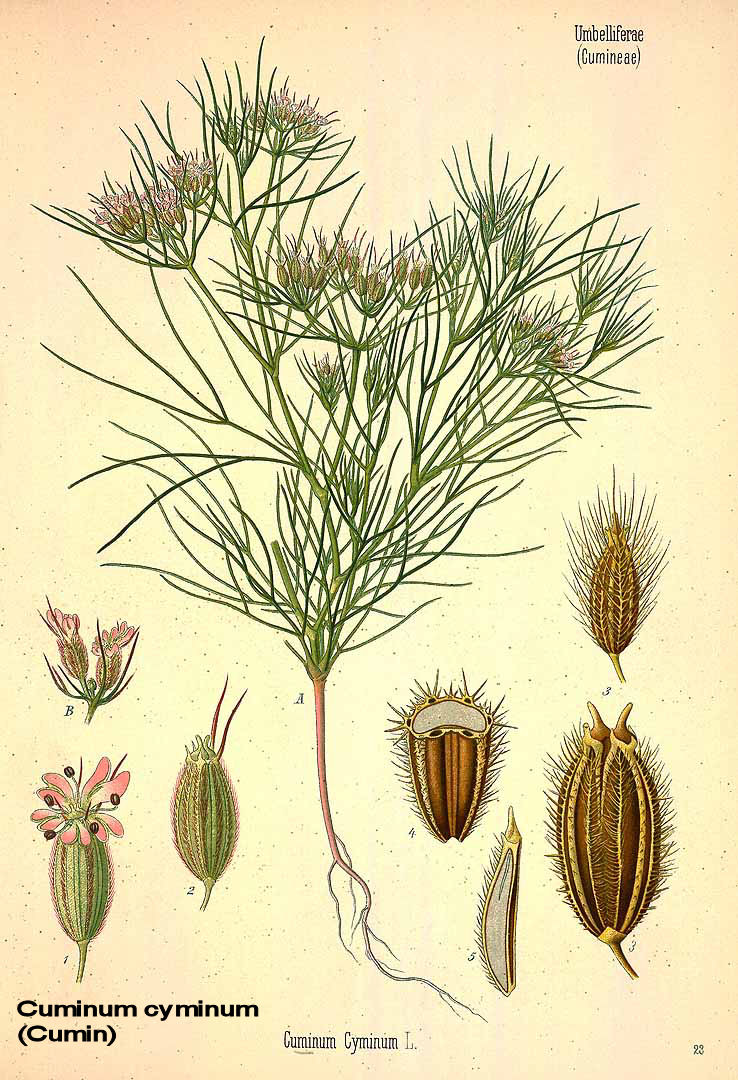 Other names:
Jinten, yi ra, zeera.

Appearance: Ground & whole seeds

Color: Yellowish green-brown

Origin: Indonesia

Remarks:
Extensively used in the Indian, Indonesian and Mexican cuisine.
Also used in traditional Brazilian cuisine, achiote blends, adobos, sofrito, garam masala, curry powder.
Has a pungent odor; distinctive flavor and odor.

Cumin also has medicinal applications.