ERYNGIUM FOETIDUM L. - FITWEED.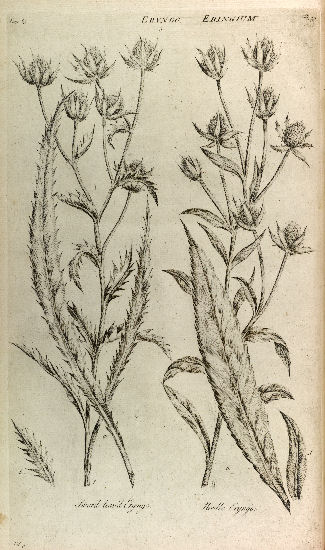 Common name
Fitweed, culantro, recao, long coriander, mexican coriander, ngo gai, spiritweed, bhandhania, shado benni, false coriander, daun ketumbar Java, sawtooth coriander, Mei guo ci yan sui, Chardon étoilé, Panicaut fétide, Coriandre chinoise, Coriandre de Java, Coriandre du Mexique, Mexicanischer Koriander, Stinkdistel, Pereniaru koriandaa, Ketumbar jawa, Ketumbar landa, Walangan, Saw leaf herb.
Family
Apiaceae (Parsely family).

Overview
Fitweed is an annual tropical herb, indigenous to the Amazon rainforest and other tropical areas of the Americas.
It grows best under moist, shaded conditions near cultivated areas.
Culantro or long coriander as it is called, is often mistaken for its relative, Coriander (cilantro).
Fitweed is a herb with a pungent odor; the long leaves have toothed margins and they grow in a basal rosette pattern.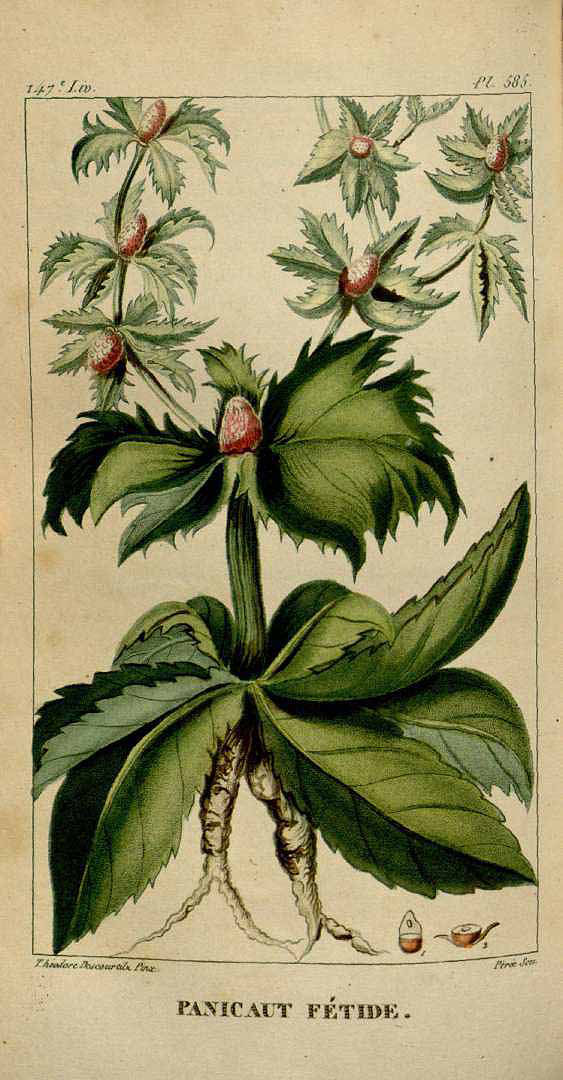 It has white flowers, while the fruit is round and covered with rounded protrusions.
It flowers profusely and the flowers are clustered in spikes.
Culantro is rich in iron, carotene, riboflavin and calcium.
This plant has a strong aroma; similar to fresh coriander leaves.
The essential oil from the leaves is rich in aliphatic aldehydes; another essential oil can be obtained from the root, unsaturated alicyclic or aromatic aldehydes dominate here.
In the essential oil from the seeds, sesquiterpenoids and monoterpenes were found.
This plant is widely culinary used as food flavoring and seasoning herb (spice) for dishes and chutney in the Caribbean; it is also popular in Asia for food use.
As a spice, the chopped leaves can be applied in tossed salads, soups, sauces, vegetables, curries, dips and especially fish dishes.
Culantro has also applications in herbal medicine: a decoction from the leaves exerts an anti-inflammatory effect, when administered orally. Further it is used as a tea for diarrhea, flu, fevers, vomiting, diabetes and constipation.
In India the root is used to soothe stomach pains.

Suriname's traditional medicine
Fitweed (Culantro) is used against fevers, diarrhea, vomiting and flu.

Hardiness
USDA zone 8 - 11.
Propagation
Seeds.
Culture
Grown in shady and moist spots, well drained soil.
Plant in frost free locations.
Can be planted in pots for indoor use in the cooler zones.