ANTHURIUM - FLAMINGO FLOWER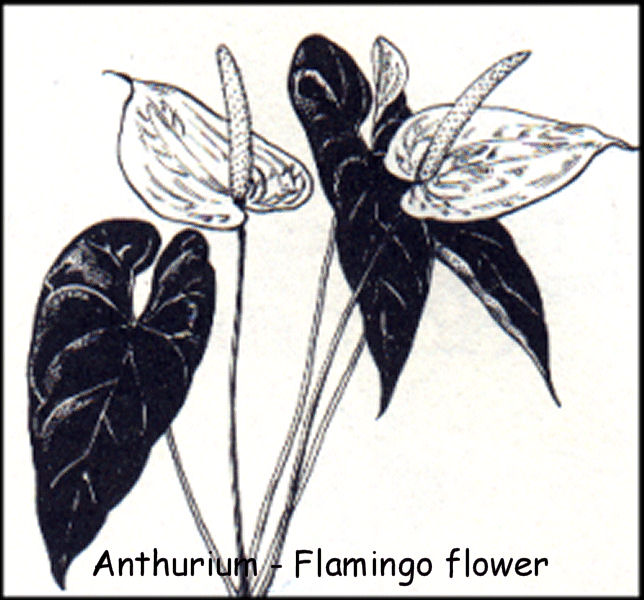 Common name
Tailflower, anthurium, flamingo flower, cresto de gallo, cockscomb, anturio.
Family
Araceae (Arum family).

Overview
A tropical perennial herb growing up to 20" tall; it has dark green heart-shaped leathery leaves and a green stem.
The flowers are small in a spadix that can be in the colors: white, green or yellow.
The seeds are small subglobose berries.
The spathe underneath is shiny red but can also be white, pink or salmon.

Hardiness
USDA zone 9B - 11.
Propagation
Rhizomes, seeds.
Culture
Full shade / partial shade, moist soil.
Needs humidity. Can be kept in the green house in the cooler zones.
Outdoors, protect from frost or plant in frost free locations.