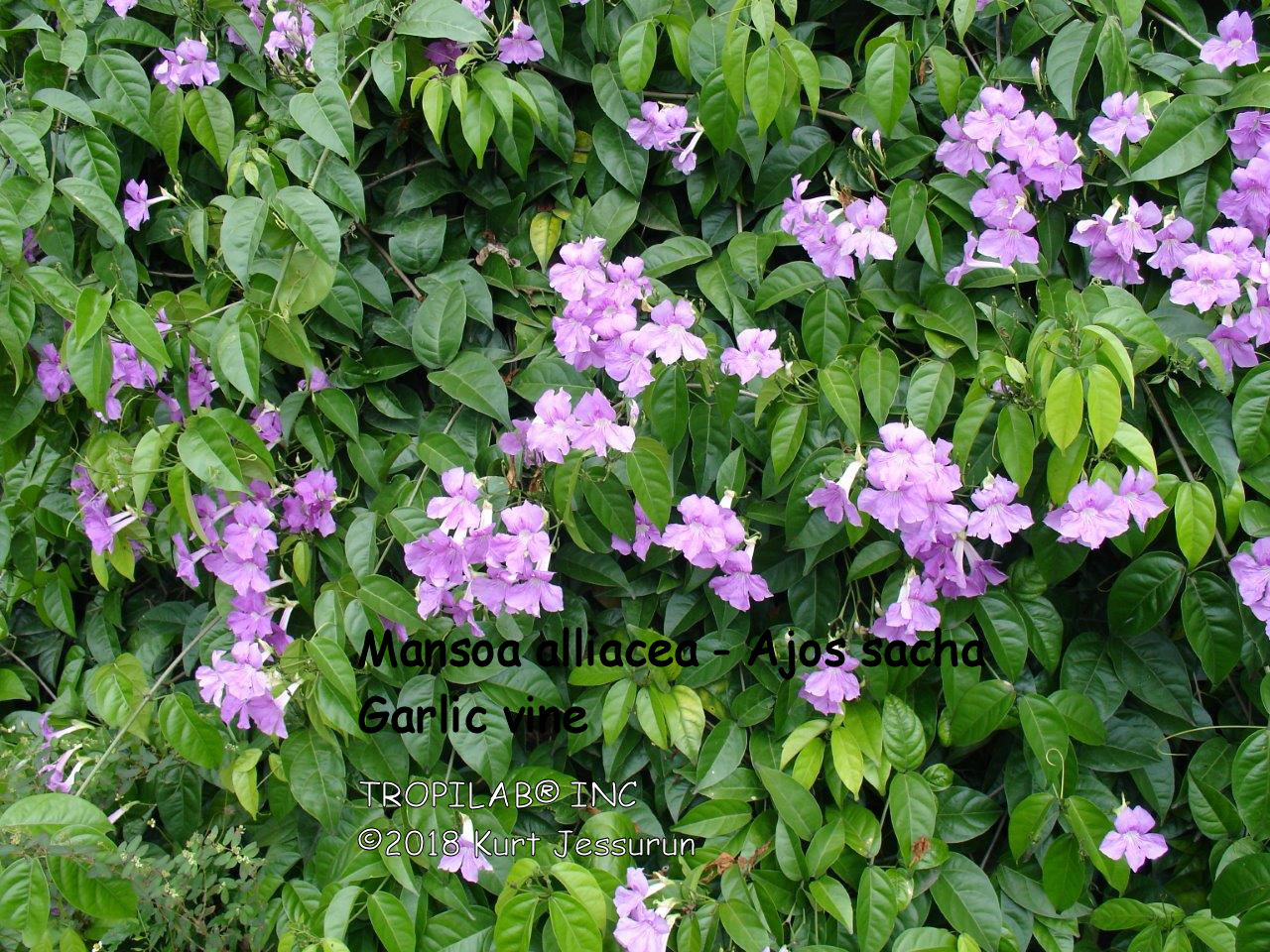 Synonyms

Adenocalymma alliaceum, Bignonia alliacea, Pseudocalymna alliaceum.

Common name

Ajos sacha, Amazonian garlic bush, false garlic, garlic rope, garlic vine, gonofroe-tite, ilay kamwi, ka ale, knoflooklian, knoflook liaan, koenofrokoetite, wild garlic.

Family

Bignoniaceae (Bigonia family).


Overview

This is a woody liana with funnel shaped white to purplish flowers; they are in clusters arranged over the vine.
The seeds have glass-like wings.
The vine is indigenous to the Amazon rainforest.

In Suriname's Traditional Medicine, this plant is used medicinally. It is considered by the indigenous people as analgesic and anti-inflammation.
Used against colds, fever, rheumatic complaints, vermifuge. Also used as a tonic in the last month of pregnancy.
Decoction, infusion and tincture of the bark is used against general weakness.
It is also effective as a mosquito repellent.


Constituents

The leaves and flowers contain beta sitosterol, stigmasterol, daucosterol, and fucosterol.
Sulfur compounds (alliin and allyl sulfides) are also found.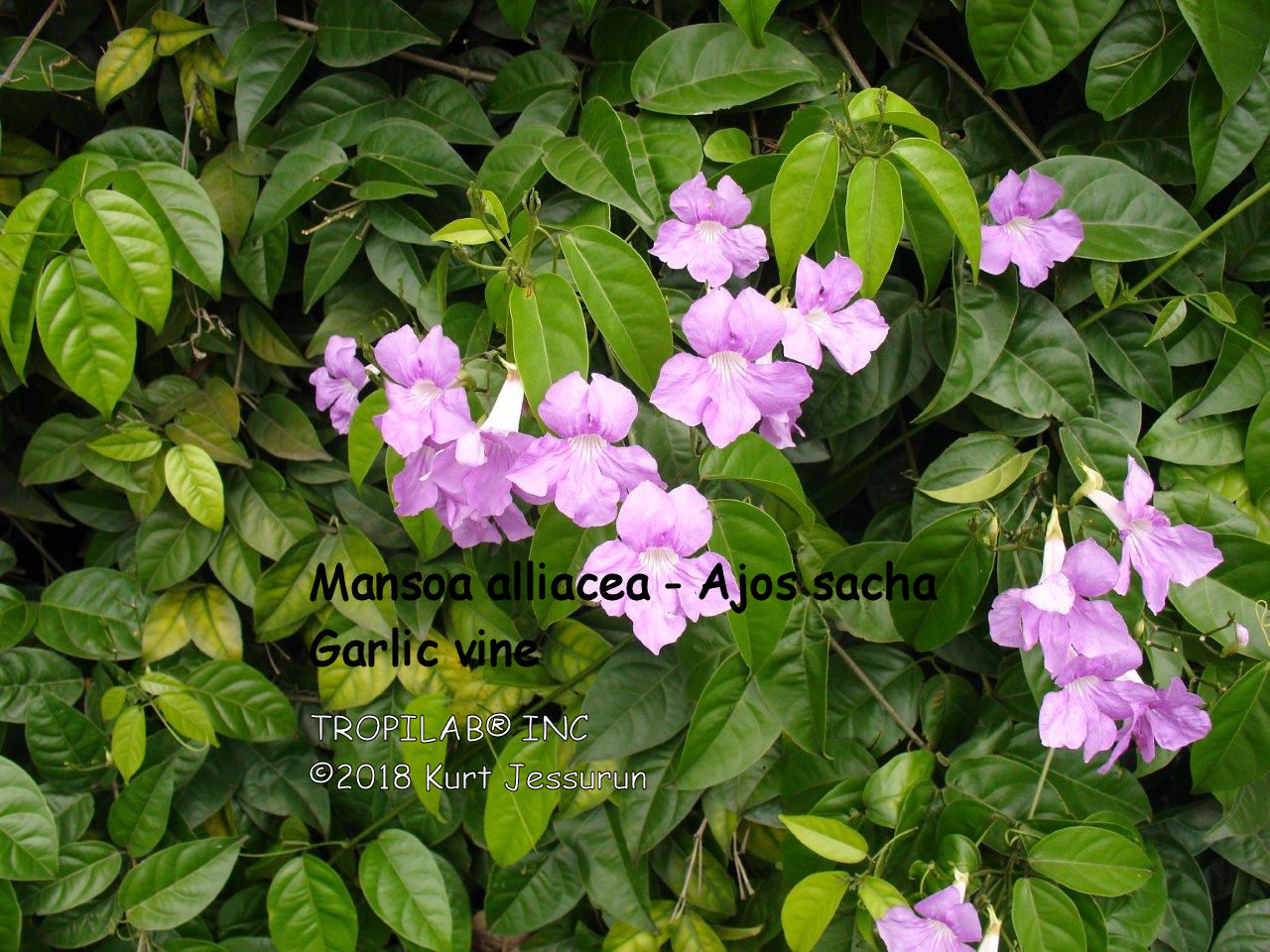 Pharmacology



Hardiness
USDA zone 11-8.
Propagation
Seeds & cuttings.
Culture
Full sun, partial shade.