GEONOMA BACULIFERA - TAS.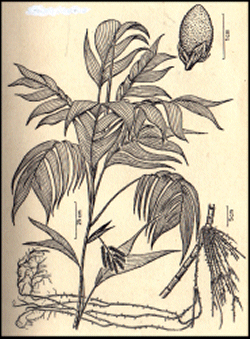 Common name: tas.
Family: palmae.



Overview
A small, monoecious unarmed palm, from the moist tropical rainforest, with a cane - like small stem.
These are smooth, ringed by prominent leaf scars, 2" - 4" apart.
The leaves are approximately 3' long, while the flowers are pink, in clusters of three; two male and one female.
The inflorescence is green, later orange and the very small globose fruits are black at maturity.

Hardiness: USDA zone 9B - 11.
Propagation: seeds.
Culture: light shade, moist, well drained soil, needs high humidity.