CALOTROPIS GIGANTEA - GIANT BLOODFLOWER.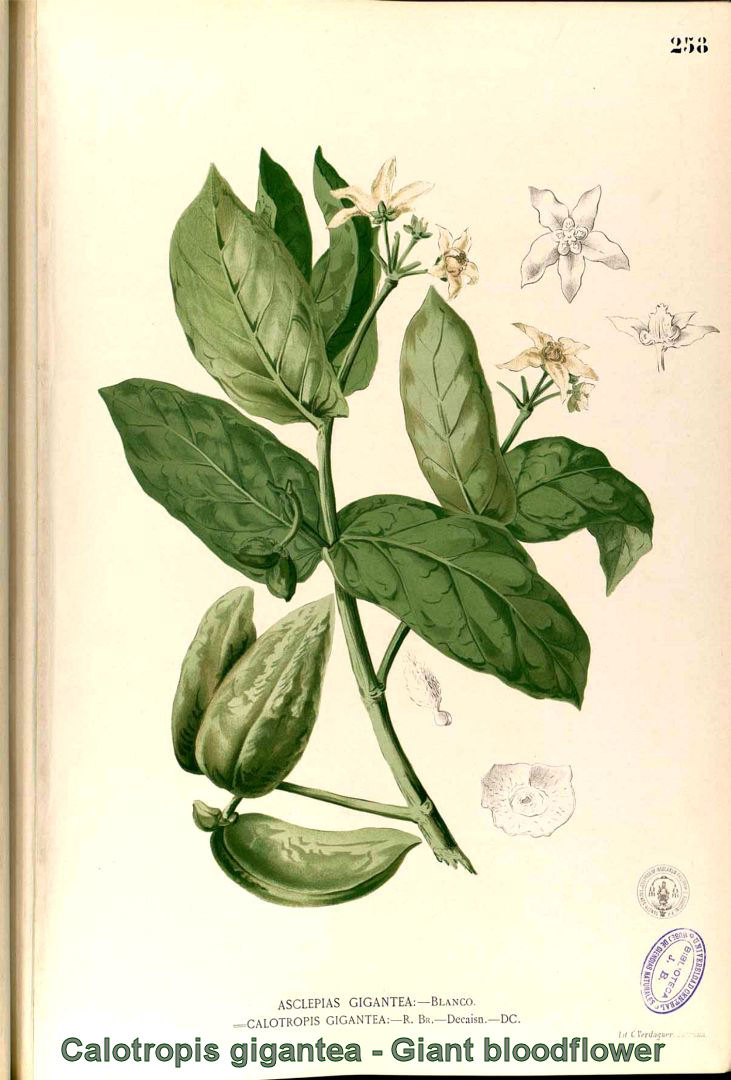 Common name
Giant swallow wort, giant milkweed, bowstring hemp, crown flower, lechoso, madar.

Family
Apocynaceae. (Dogbane)

Overview
Closely related to the Giant bloodflower (Arka) is Calotropis procera (Alarka). Both have the same properties and can be applied in the same way.
C.gigantea grows up to a height of 8 to 10 ft (2.4 to 3.0 m) and has purple flowers. Both are poisonous; calotropin, a compound in the latex, is more toxic than strychnine. Polination is done by insects (bees)

Phytochemicals
Active principles are uscharin, calotoxin, calactin, and calotropin.

Suriname's Traditional Medicine
Cutaneous diseases, intestinal worms, cough, ascites, asthma, bronchitis, dyspepsia, paralysis, swellings, intermittent fevers, anorexia, inflammations and tumors.

Hardiness
Tropics & sub tropics.

Propagation
Seeds, cuttings.

Culture
Prefers full sun and drier soil.