XANTHOSOMA MAFAFFA - GIANT GOLDEN TARO.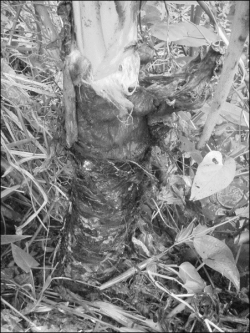 Common name
Giant golden taro, mangarito. lime zinger, lime green, golden elephant's ear
Family
Araceae (Arum family).

Overview
A fast grower, reaches a height of 7 feet with big leaves (3 ft across).

Hardiness
USDA zone 9B - 11.
Propagation
Rhizomes.
Culture
Full sun, well drained soil.
Needs high humidity.
Can be kept as a container plant indoors.