CLERODENDRUM SPECIOSISSIMUM - PAGODA FLOWER.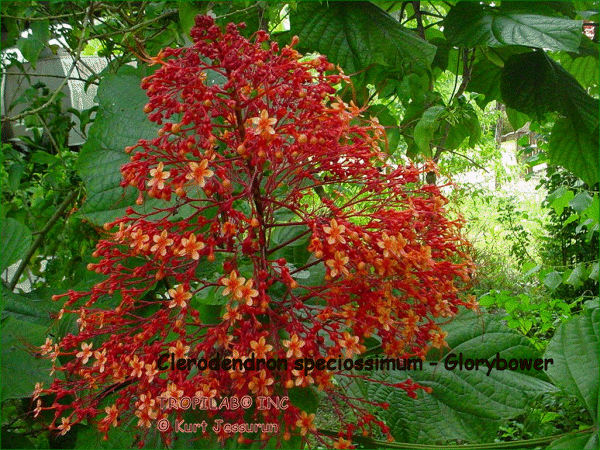 Common name: glorybower, java glory bower, pagoda flower.
Family: Verbenaceae (Verbena family).

Overview
Pagoda flower is a large perennial shrub with big ovate leaves, growing up to 6' tall.
Java glory bower has spikes of brilliant orange-red flowers.
This plant loves warm and humid conditions.
In cooler zones it will die back, to re - emerge in the spring.

Hardiness : USDA zone 9 B - 11.
Propagation: seeds and cuttings.
Culture: full sun / partial shade / moist soil.
Plant in frost free locations.
An excellent container - and house plant.