CANNA INDICA - INDIAN SHOT.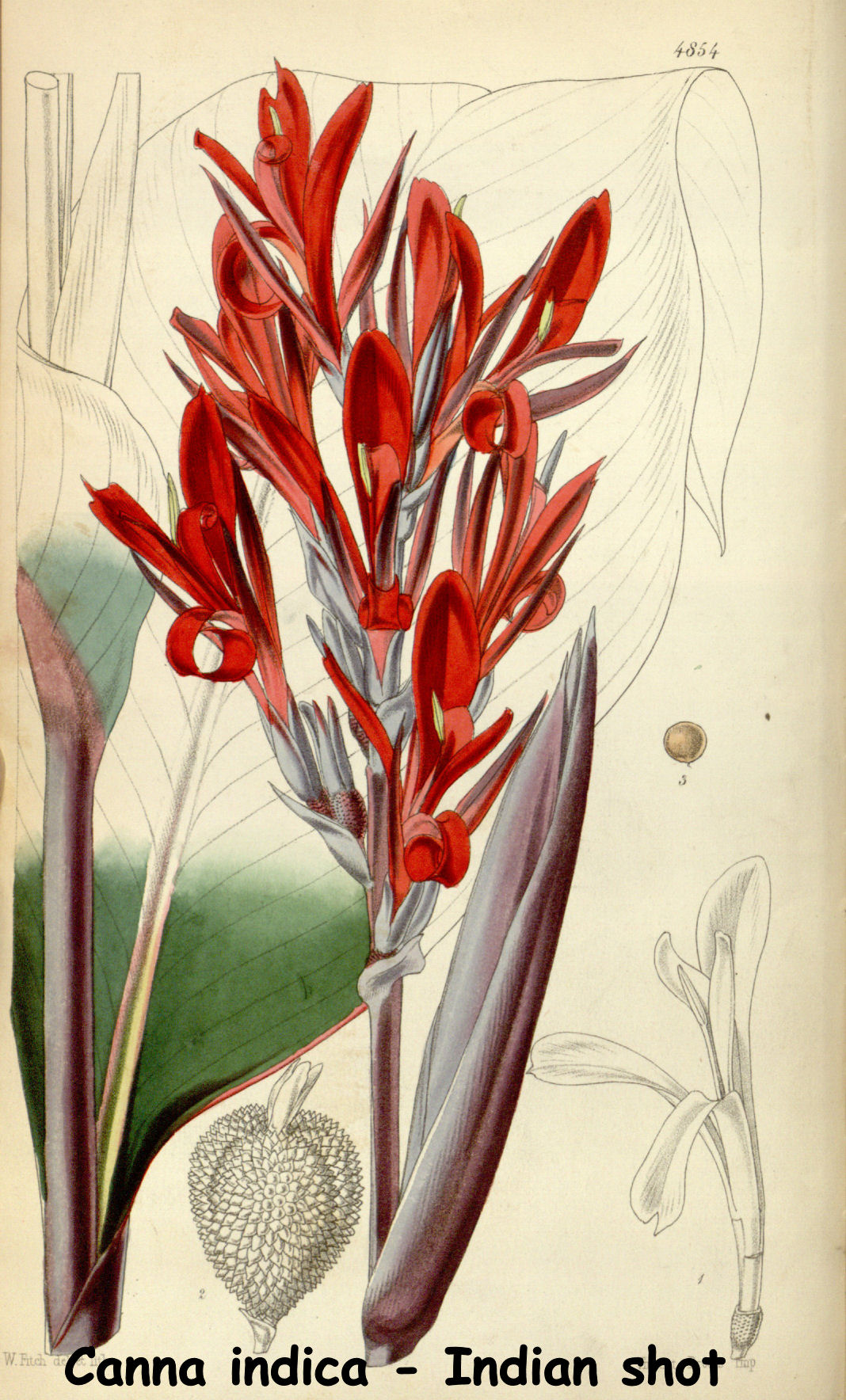 Common name
Saka siri, Indian shot, canna, bandera, chancle, coyol, platanillo, canna lily.
Family
Cannaceae (Canna family).

Overview
A tropical perennial from Surinam, growing up to 6' tall.
It has large leaves tapering into petioles; the flowers are small and red.
There are many cultivated varieties. They come in beautiful and exotic yellow, orange, pink or red blossoms, sometimes with spots or flames on it.
The blossoms of the cultivated varieties are much bigger than the canna indica.
They come in many colors while the flowers of the wild-growing Canna only come in red and yellow.
Indian shot has very hard seeds with a dense coat that are in bumpy, papery capsules.
These need to be scarified and soaked in water prior to planting.
The seeds are used in jewelry such as bracelet and earrings.

Hardiness
USDA zone 6 - 11.
Propagation
Seeds, rhizomes.
Culture
Scarify seeds and soak in warm water prior to germination.
Full sun, moist soil; water once a week.
In summer Canna can be grown outdoors as high as zone 3; needs frost protection.
Also great as a pot plant; indoors or in the greenhouse.