Other names:
Amchoor, Amchur, Mango, Mangue, Manya.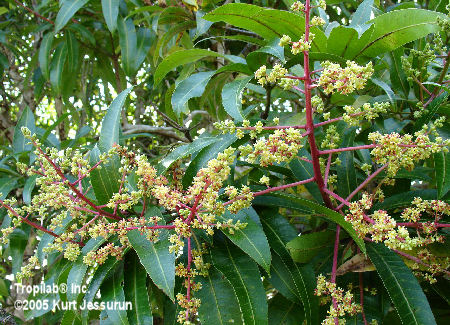 Appearance:
Dried and powdered (has a slightly fibrous texture)

Color:
Yellow-brown; when ripe mangos are used the color is orange.

Remarks:
Store dry, cool and dark (not in the refrigerator).

Origin:
India

It has a sharp, sour flavor (slightly sweet and acidic) and can be mixed with turmeric for seasoning.
Can be useful as an ingredient in marinades, since it has the same tenderizing qualities as lemon juice.
Used in vegetables, meat, chutneys, pickles, soups, curries marinades, chicken, machli kabab and fish.
Amchur is also used as a souring agent for curries.
It is mainly used in the vegetarian cuisine; many Indian vegetarian dishes have a tart, sour flavor, this can be accomplished with the Amchur.

Amchur also has medicinal applications.