PHYSALIS ANGULATA L. - MULLACA.
Common name
Mullaca, batoto wiwiri, wild tomato, cape gooseberry, cutleaf ground cherry, winter cherry, Bolsa mullaca, Chinese lantarn plant, cape gooseberry.
Family
Solanaceae (Nightshade family).

Overview
Mullaca is a common annual herb in Suriname; it has with ovate to lanceolate leaves, growing up to 4 feet tall.
The leaves are dark green and roughly oval, often with tooth shapes around the edge. Some leaves are almost violet, with violet veins.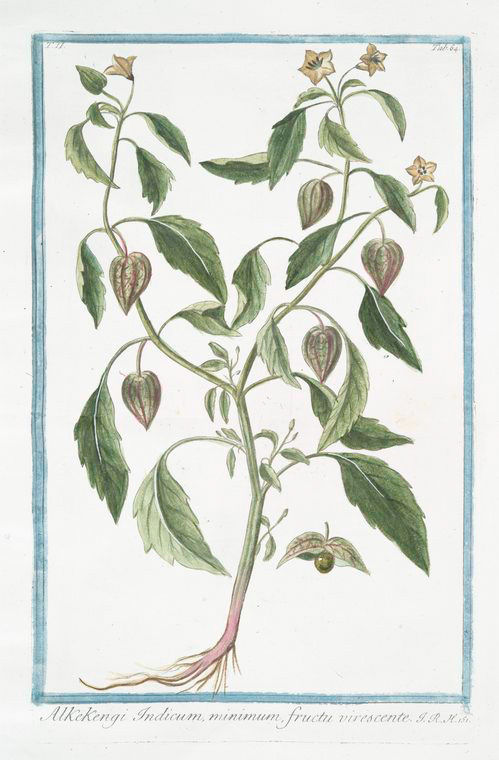 It produces small, orange edible fruits (berries) eaten by animal and human alike.
Berries contain protein, minerals, vitamins, pectin and melatonin. These berries contain numerous seeds and are enclosed in the outer layer.
The stem is angled and the ripe fruits are decorative.
The indigenous people of Brazil, Peru, Guyana and Suriname employ it in herbal medicine.
Scientific studies show that it is an effective immune stimulant and that phytochemicals in it (flavonoids, glycosides, steroids and alkaloids) are cytotoxic to numerous types of cancer cells.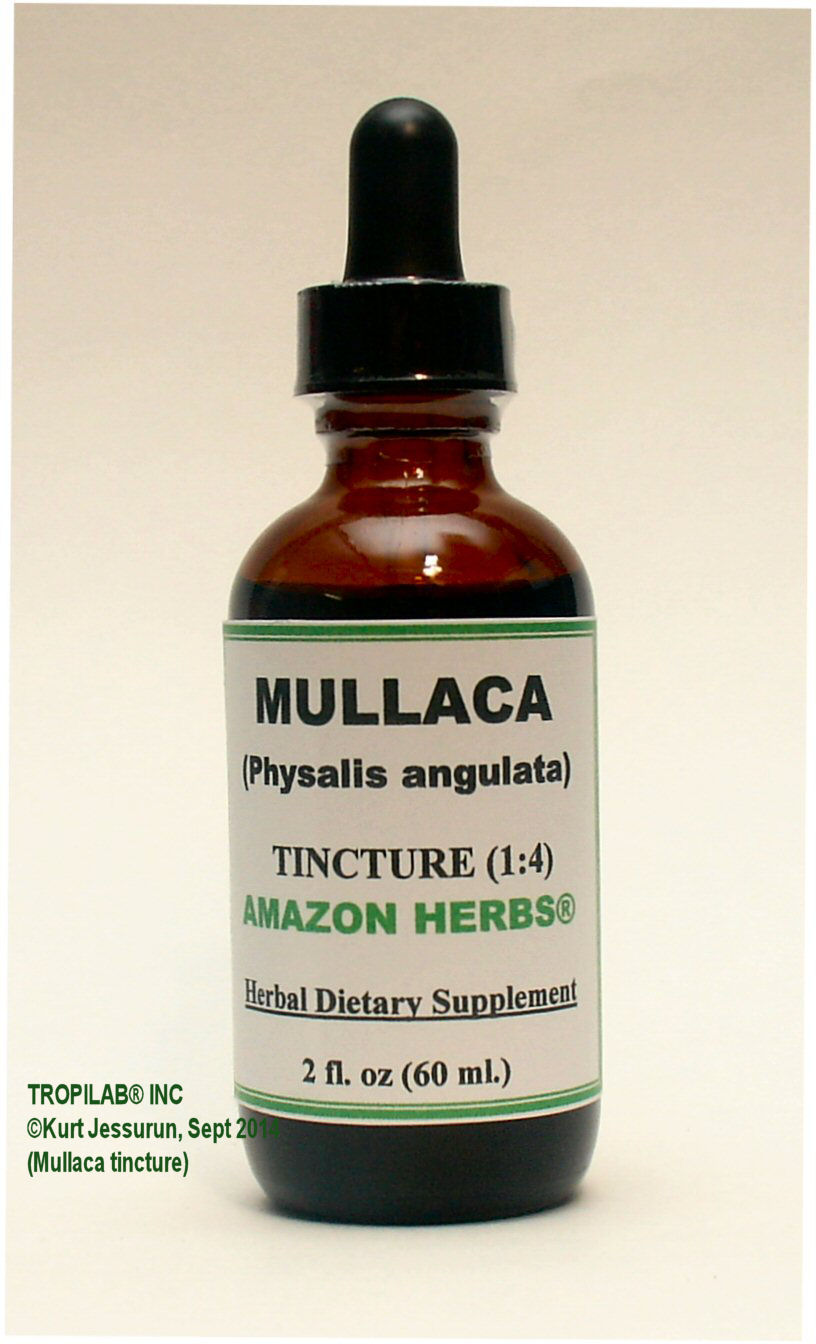 Suriname's Traditional Medicine
It is used against kidney - and bladder diseases, jaundice, gout, diuretic, fever and rheumatism.
The juice of the mullaca is used by the Amerindians against earache.
Visit our CHOLESTEROL -, DIABETES - , HYPERTENSION - , TINCTURE and APPLICATION & DOSAGE pages.

Hardiness
USDA zone 9 - 11; in spring: 5 - 11.
Propagation
Seeds and cuttings.
Culture
Full sun / partial shade; moist, well drained sandy loam soil.
Plant in frost free areas.