Overview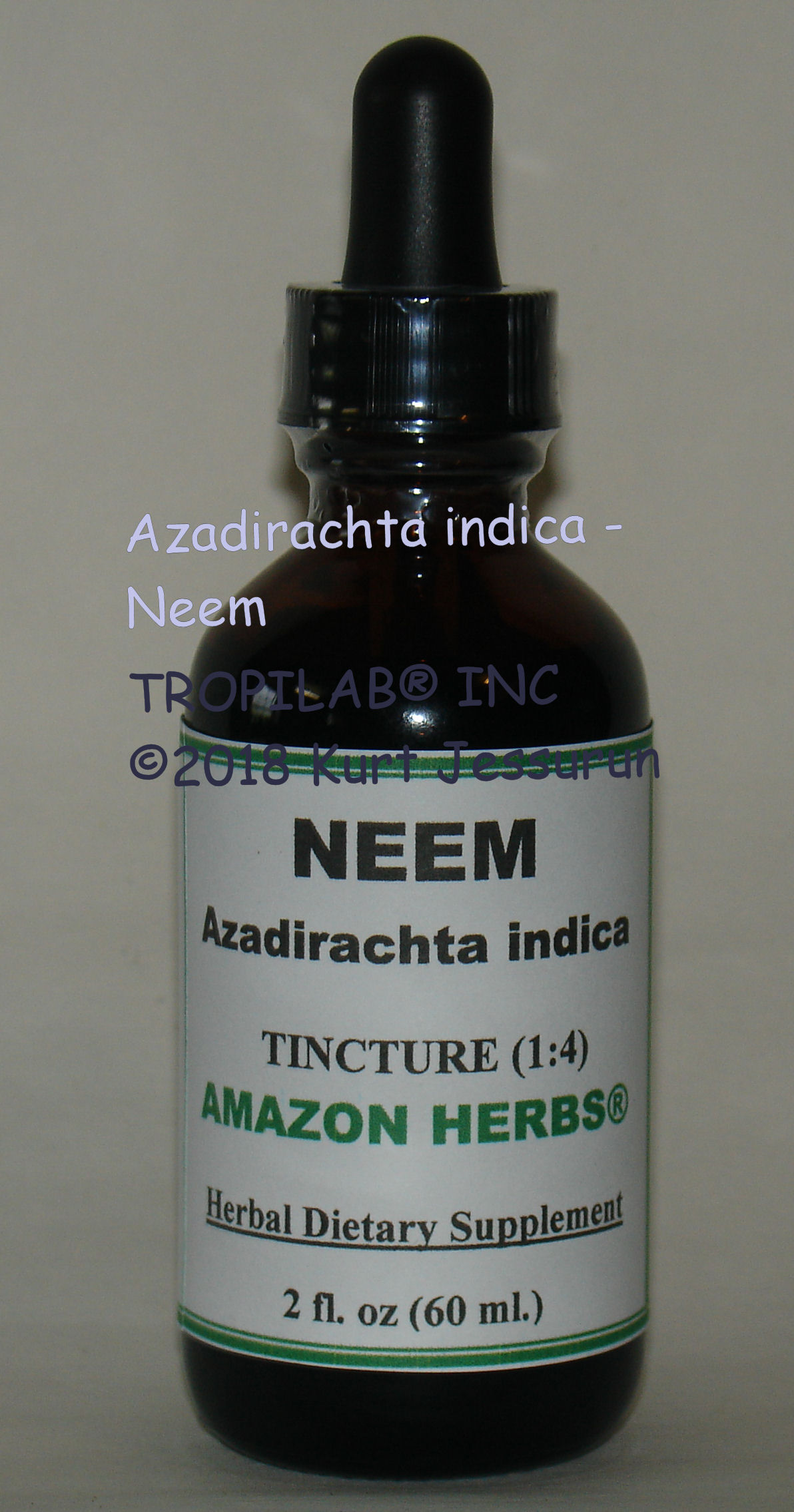 Neem is an Ayurvedic, Unani and Chinese medicinal plant that have been used for thousands of years for healing. It is originally from India but now also growing abundantly in South America and considered a safe medicinal plant and modulates biological processes without adverse effects.
Traditionally, it is mainly used as a general antiseptic and antibacterial against skin diseases, septic sores and infected wounds. It contains high levels of antioxidants to protect the skin from aging. Other applications are: in the treatment of malaria, improving oral and gastric health.
Neem leaf has a wide range of pharmacological activities.


Constituents

Extract include azadirachtin, isomeldenin, nimbin, nimbinin, 6-desacetyllnimbinene, nimbolide, nimbidic acid, nimbandiol, immobile, nimocinol, sodium nimbidate, quercetin, campesterol, stigmasterol and beta-sitosterol.
The most active compounds are azadirachtin A-G; azadirachtin E is more effective.


Pharmacology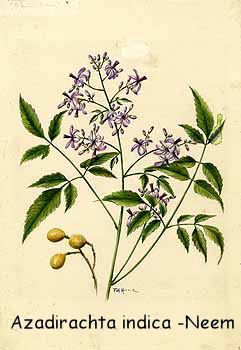 Neem is a rich source of antioxidants; the constituents play a role in the scavenging of free radical generation and prevention of disease pathogenesis.
The constituents (phyto-chemicals) have a number of pharmacological effects such as immunomodulatory, anti-inflammatory, antihyperglycaemic, antiviral, antibacterial, analgesic, contraceptive, antimutagenic, anticarcinogenic, antiulcer, antimalarial and hepatoprotective.
Neem has a vast array of biologically active compounds that are chemically diverse and structurally complex; so far more than 140 compounds have been isolated from different parts.

The leaves yield quercetin (a polyphenolic flavonoid), nimbosterol (β- sitosterol) as well liminoids. Quercetin has antibacterial and antifungal properties.
Fresh matured leaves yield an odorous essential oil, which exhibits antifungal activity.

The leaves are also used for conjunctivitis, piles and fistula; promotes a healthy circulative, respiratory and digestive system. It also may have beneficial effects on decreased liver function, diabetes, heart disease, arthritis, rheumatism, STDs, nerve disorders, mononucleosis, allergies and tuberculosis.


Dosage

Tincture: 1-3 full droppers daily.


Precaution

Do not use when becoming pregnant or breastfeeding.


Reference

Medicinal properties of neem leaves: a review.
Subapriya R, Nagini S.

Therapeutics Role of Azadirachta indica (Neem) and Their Active Constituents in Diseases Prevention and Treatment.
Mohammad A. Alzohairy


The above presentation is for informational and educational purposes only.
It is based on scientific studies (human, animal, or in vitro), clinical experience, or traditional usage.
For many of the conditions discussed, treatment with prescribed (RX) or over - the - counter medication (OTC) is also available.
Consult your doctor, practitioner, and/or pharmacist for any health problem and before using dietary supplements or before making any changes in prescribed medications.