SOLANUM MAMMOSUM L. - NIPPLE FRUIT.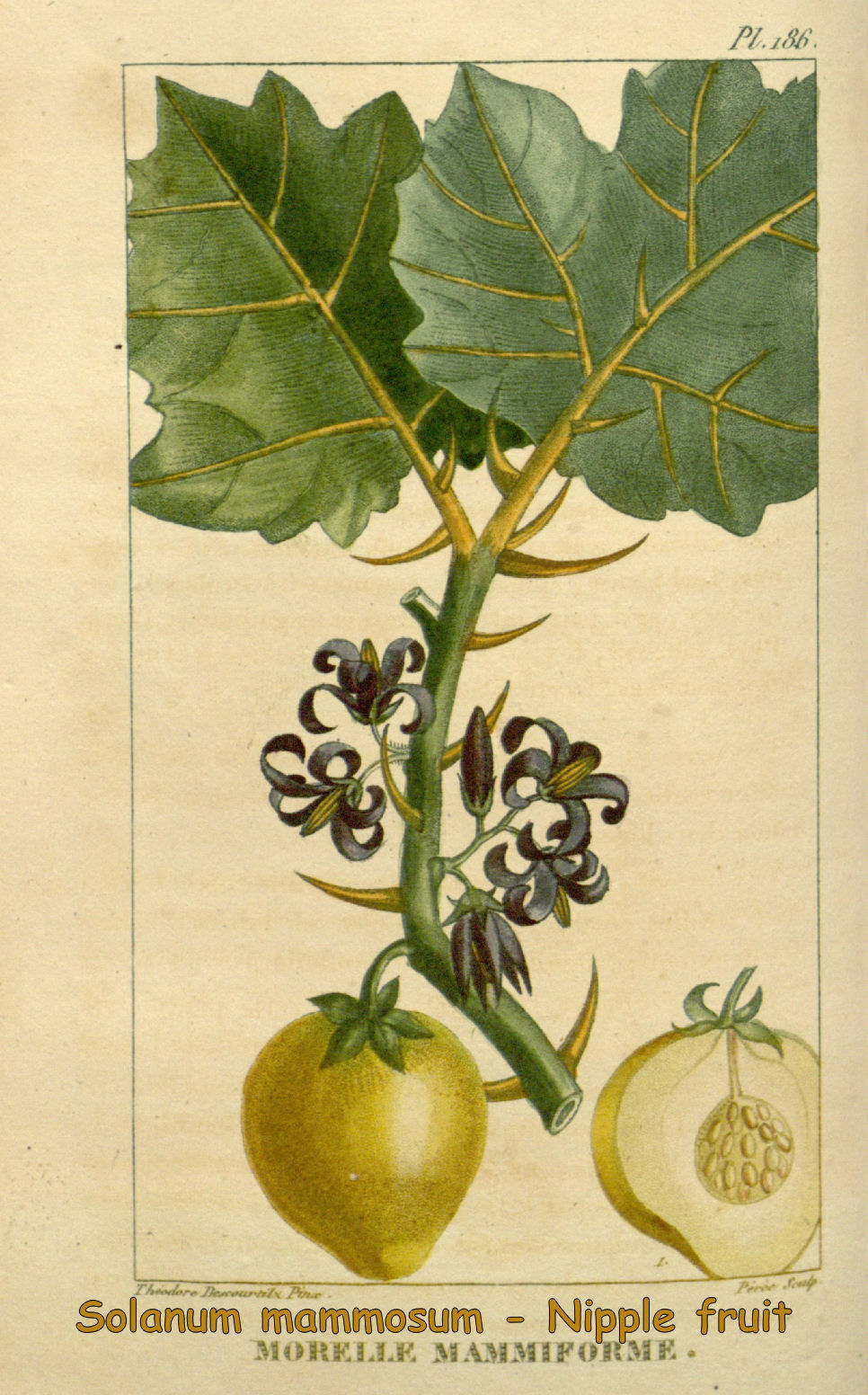 Common name:
Apple of Sodom, cow's udder, nyun wenkibobi, soresumba, mackaw bush, nipple fruit, titty fruit.
Family:
Solanaceae (nightshade family).

Overview:
This plant is an erect tropical shrub growing up to 4" tall.
The deeply lobed leaves have long spikes on its surface; the flowers are white to violet.
The fruit is a round yellow berry with numerous brownish-red seeds in it.

Hardiness:
USDA zone 9B - 11.
Propagation:
seeds, cuttings.
Culture:
Full sun. Fruiting branches can be used in tropical cut flower arrangements.
It can be grown as an anual in the cooler zones.