BAUHINIA VARIEGATA L. - ORCHID TREE.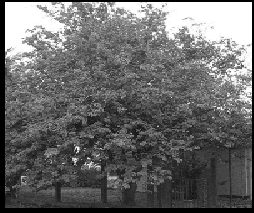 Common name
Orchid tree, poor man's orchid, Napoleon's hat, mountain ebony, vlinderbloem, butterfly flower.
Family
Fababeae (Bean family).

Overview
Orchid tree is a small deciduous, ornamental tree from the tropics; it grows up to 20 feet tall.
It has butterfly like leaves.
The flowers are orchid - like while the smooth brown pods are 2' long.

Hardiness
USDA zone 9 - 11.
Propagation
Seeds.
Culture
Full sun / light shade, well drained, acidic soil.
Protect from frost or plant in frost free areas; however it can recover from short spells of freezing weather.