PHENAKOSPERMUM GUIANENSE - BIG PALULU.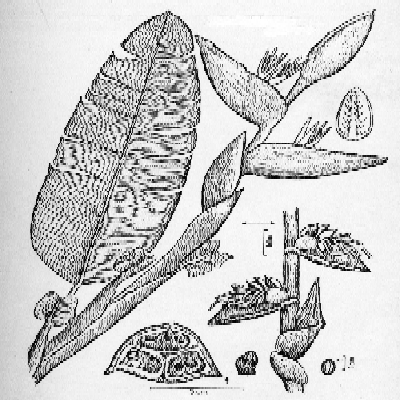 Synonym
Ravenala Guianense.
Common name
South American travelers palm, big palulu, red traveler's palm, Patujú Gigante.
Family
Strelitziaceae (Bird of paradise family).

Overview
Big Palulu is a tropical plant, native to Surinam, growing up to 30' tall; it has large flowers in non - overlapping, boat - shaped red bracts.
The large leaves, among the world largest, are banana - like and used by the indigenous people in the Amazon rainforest for roofing cover.
The ripe fruits are capsular (4" long) with multiple rows of shiny dark seeds.

Hardiness
USDA zone 9B - 11.
Propagation
Seeds, rhizomes and clumps.
Culture
Full sun / partial shade, clay - sandy loam soil. Protect from frost or plant in frost free areas.
Can be grown as a container plant or in the cooler zones, in the greenhouse. The rhizomes can be big and heavy.