PELYOGYNE SPECIES - PURPLEHEART.
(Peltogyne pubescens, Peltogyne paniculata, Peltogyne porphyrocardia, Peltogyne venosa and Peltogyne densiflora.)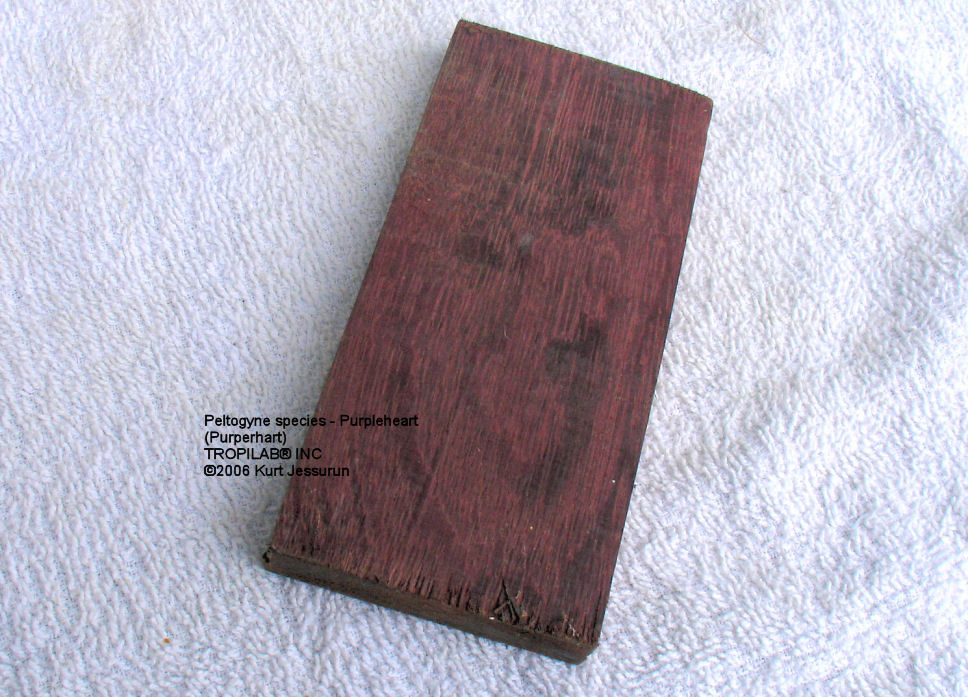 Common name: purpleheart, amaranth, violet wood, sucupira, palo morado, bois violet, morado, nazareno, tananeo, koroboreli, purperhart, amarante, pau roxo, guarbu, saka, sakavalli.
Family: Caesalpiniaceae (Leguminosae).

Can grow up to 180 feet however, the average height is 125 to 150 feet.