ACALYPHA HISPIDA - PUSSY TAIL.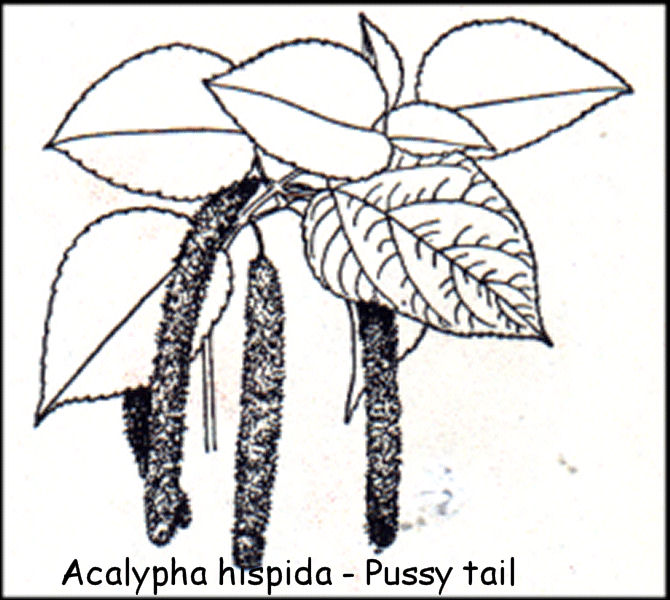 Common name: chenille plant, pussy tail, cat's tail, red hot cattails, cola de gato.
Family: euphorbiaceae (spurge family).

A tropical annual with serrated leaves, a hairy stem and small red flowers in long drooping catkins.
The height of red hot cattails is 15 feet.
The chenille plant is original from Indonesia but is also growing in abundance in Suriname.

Hardiness: USDA zone 9 - 11.
Propagation: seeds and cuttings.
Culture: partial - to full sun, rich soil. Regular water.
Plant in frost free areas.