NEPHELIUM LAPPACEUM L. - RAMBUTAN.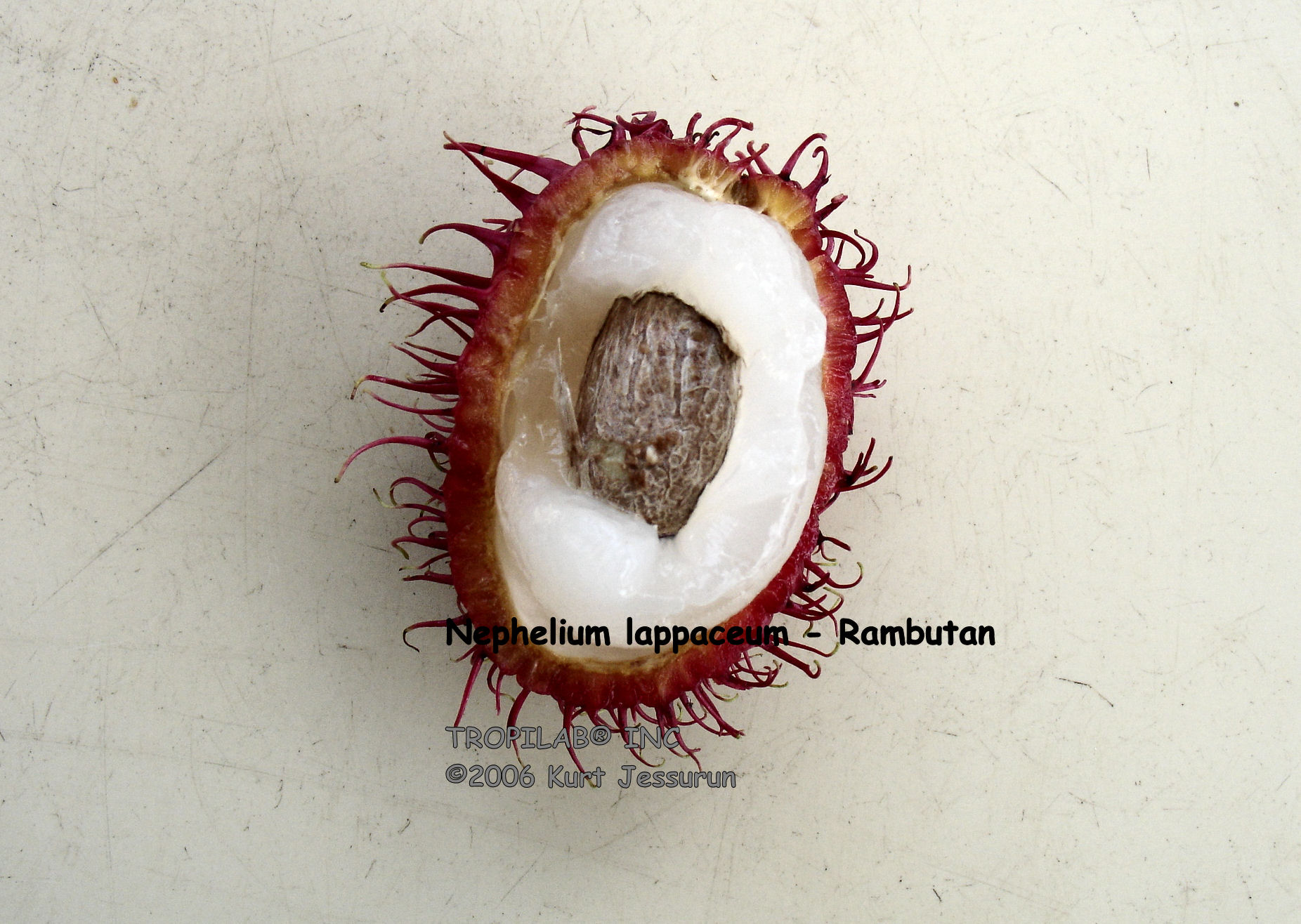 Synonym
Euphoria nephelium, dimocarpus crinita.
Common name
Rambutan, ramboutan, ramboutanier, ramboostan, shao tzu.
Family
Sapindiceae (Soapberry family).

Overview
Rambutan is a small tropical tree, no more than 30' tall. It has oblong - elliptic evergreen leaves and small pointed flowers that are borne in branched hairy panicles. These are very attractive to insects, such as bees.
This exotic fruit is avoid and deep red, the rind is covered with tubercles which extend as a soft spine.
Within is the white, translucent juicy sub acid, sometimes sweet, flesh. It has one light-brown oblong seed.
Ramboutan can be eaten out of hand or are canned up in syrup, also preserve is made of the fruit.
There is also a yellow fruited variety called "Atjeh koonig".

Ramboutanier also hasmedicinal applications.
The fruit acts as (a vermifuge a medicine that destroys intestinal worms and helps to expel them) It is also used against diarrhea and dysentery.
The bark is astringent and used as a remedy for thrush.
A decoction of the roots is taken as a febrifuge.

Hardiness
USDA zone 9B - 11.
propagation
Seeds.
Culture
Full sun / well drained clay loam / rich sandy loam soil, high humidity.
Recalcitrant seeds are not refundable since they are prone to fungus and often difficult to germinate.