ALPINIA PURPURATA - RED GINGER.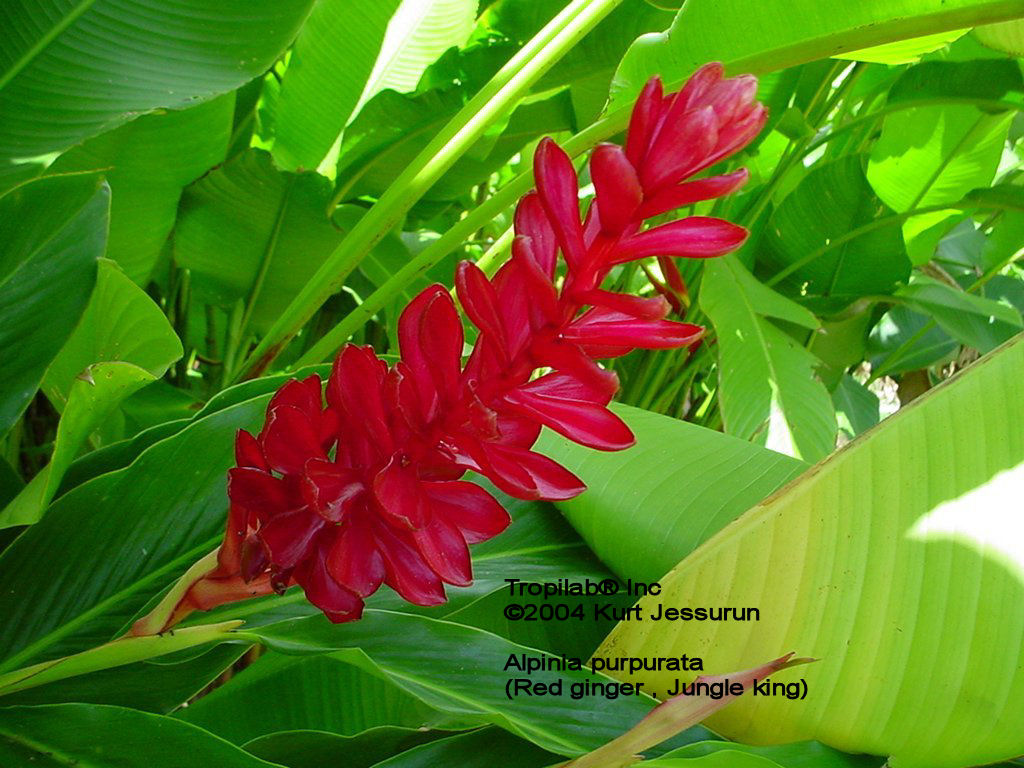 Common name
Red ginger, jungle queen, jungle king, opuhi uteute, gengibre rojo, Tahitian Ginger, Ostrich Plume.
Family
Zingerberaceae (Ginger family).

Overview
Alpinia purpurata is a rhizomatous perennial from tropical America; it is a very showy flower.
It grows up to 9' tall and develops into large clumps.
There are 2 (two) varieties: the red - (Jungle king) and the pink one (Jungle queen).
This is a ginger with deep red (pink) spikes of flowers; small white flowers emerge from the bracts of the spike.
It has larger shiny green oblong leaves and very small seeds.
The jungle king and -queen bloom year round and are used as tropical cut flowers.

Hardiness
USDA zone 9 - 11.
Propagation
Rhizomes and seeds.
Culture
Partial sun / light shade, well drained, moist soil.
An excellent tropical container plant; grows best above 50° F. Keep the growing area humid.
It can be used in tropical cut flower arrangement.