ZINGIBER ZERUMBET - SHAMPOO GINGER.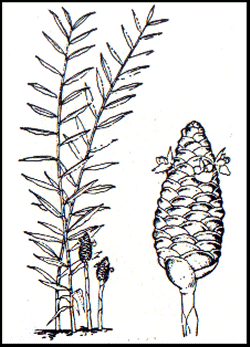 Common name
Shampoo ginger, pinecone ginger, pinecone lily, opuhi.
Family
Zingerberaceae (Ginger family).

Overview
Shampoo ginger is a tall upright ginger growing up to 9' tall with long, narrow leaves.
It has cone shaped bracts.
After some weeks, the first green cone turns red and after some time, tiny flowers appear in the cone.
Since it has a clear liquid substance in the cones, it is known as shampoo ginger and is excellent as a natural hair conditioner.

Medicinal applications
In Polynesia and Hawaii this ginger is used against tooth - and stomach ache.

Hardiness
USDA zone 7 - 11.
Propagation
Rhizome.
Culture
Full sun / partial shade, plant in frost free areas.
Excellent as a tropical cut flower.