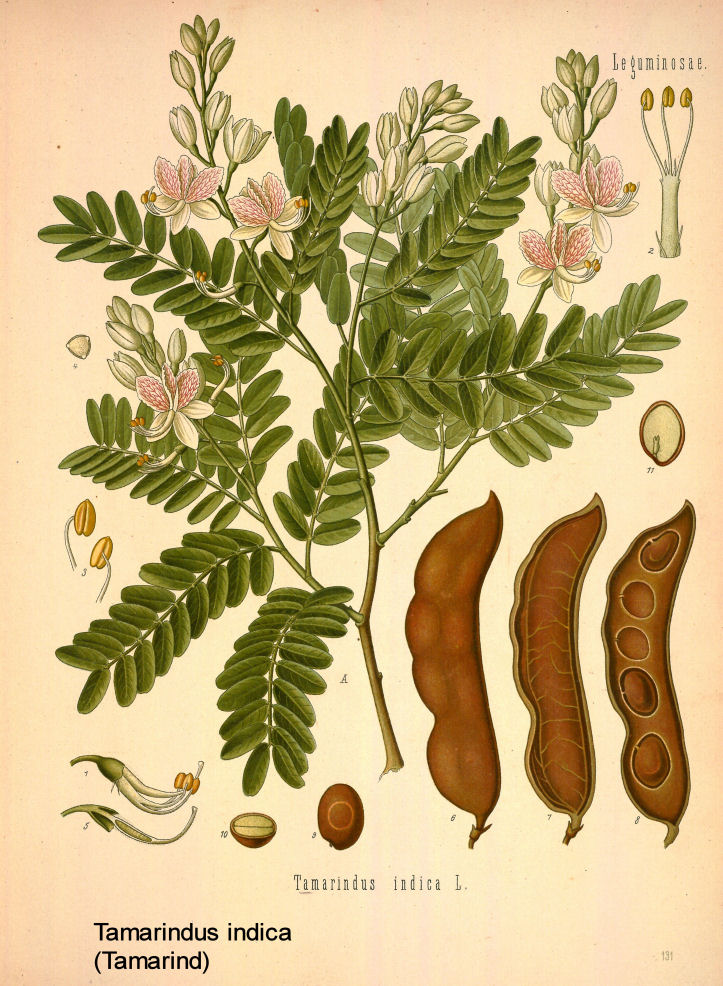 Other names:
Acem, asam, celagi, Indische dattel, luo wang zi, suan dou, tamarinde, tamarinier des Indes.

Appearance: pulp/powder

Color: brown

Remarks: store dry (not in the refrigerator)

Origin: India

Used in tropical cuisines for souring; it adds tartness and darken the coloring of the dish. It is a key ingredient in Worcestershire sauce.

Tamarind is great when used as an ingredient in your own hot sauce, marinade and barbecue sauce.

Make your own sauce by combining tamarind powder or pulp with water sugar, and a hint of Cayenne pepper.

For more medicinal information on tamarind, go to the Tamarind plant page.