CORDYLINE TERMINALIS - TI PLANT.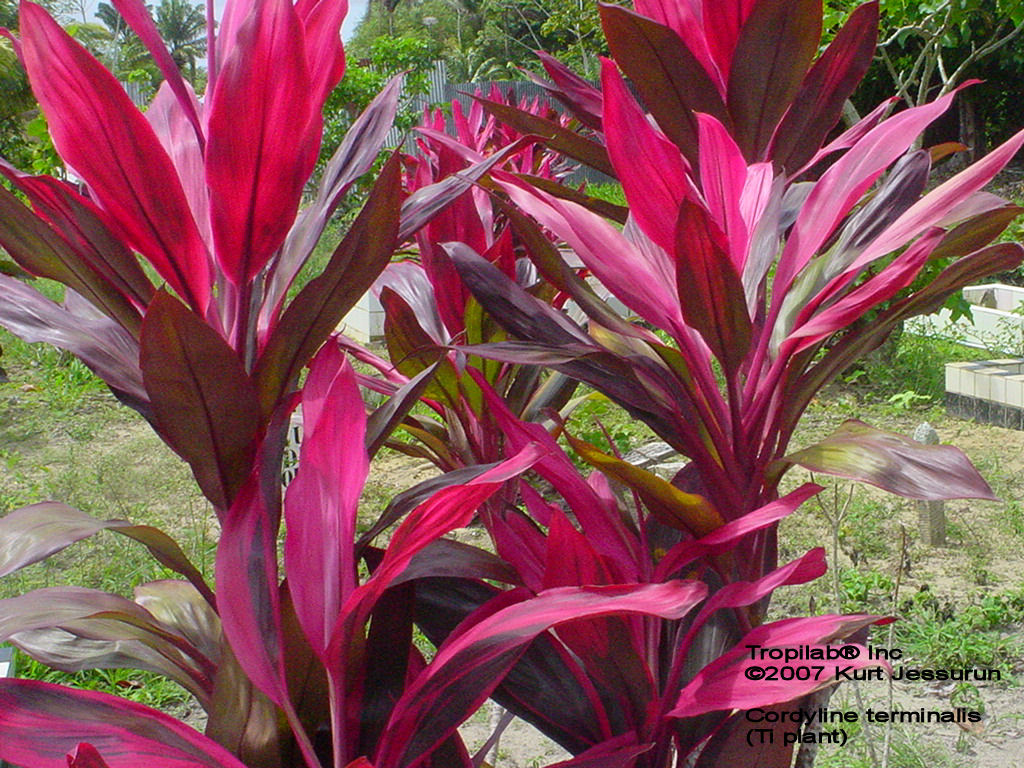 Synonym
Cordyline fructiosa.
Common name
Ti plant, Hawain good-luck-plant, lä'ï, false palm, keulenlilie, Caña de indio, Croto, red tree of kings.
Family
Agavaceae (Agave family).

Overview
Ti plant is an evergreen tropical perennial growing up to 7' tall.
This plant has a particular intense leaf color, pink to red fluorescent.
Ti plant is a fast grower, with inconspicuous flowers and sometimes, berries.
In Hawaii it has medicinal applications and is used for lung infections and asthma; other applications are pom poms for Polynesian dancers and use as food wrapper.
It is also the most sacred of all Hawaiian plants.

Hardiness
USDA zone 9 B - 11.
Propagation
Seeds and cuttings.
Culture
Full sun / light shade, well drained soil.
Water moderately; a good container plant for its foliage.
Can withstand temperatures drops to 32° F.
It can be used with success in tropical cut flower arrangements.