SOLANUM TORVUM - TURKEY BERRY.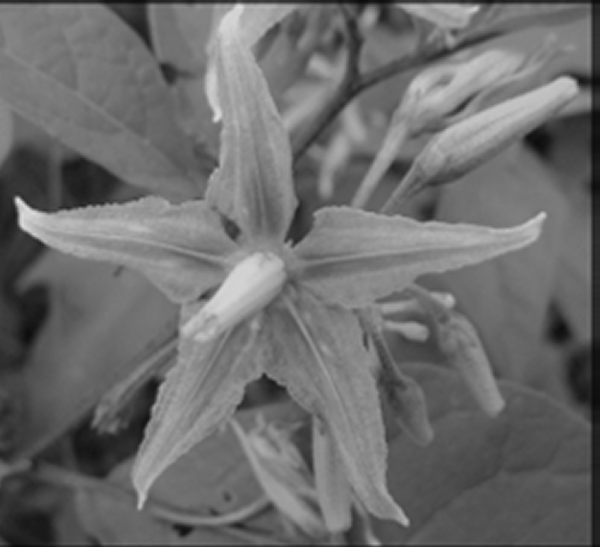 Common name
Terongan, turkey berry, prickley solanum, devil's fig, fausse aubergin, aubergin du diable (aubergine of the devil), morelle-diable, susumber.
Family
Solanaceae (Nightshade family).

Overview
Turkey berry is an erect, tropical, perennial shrub with alternate leaves and growing up to 12' tall.
It has purple, blue flowers with yellow stamens; the fruit is a round berry with numerous small seeds.
There are also medicinal applications: an extract of the fruit showed a wide spectrum of antimicrobial activities.

Hardiness
USDA zone 9 - 11.
Propagation
Seeds.
Culture
Full sun / light shade, moist soil.
Plant in frost free locations. Can grow as an annual in zones 7 and 8.