ZINGIBER AROMATICUM - PUYANG.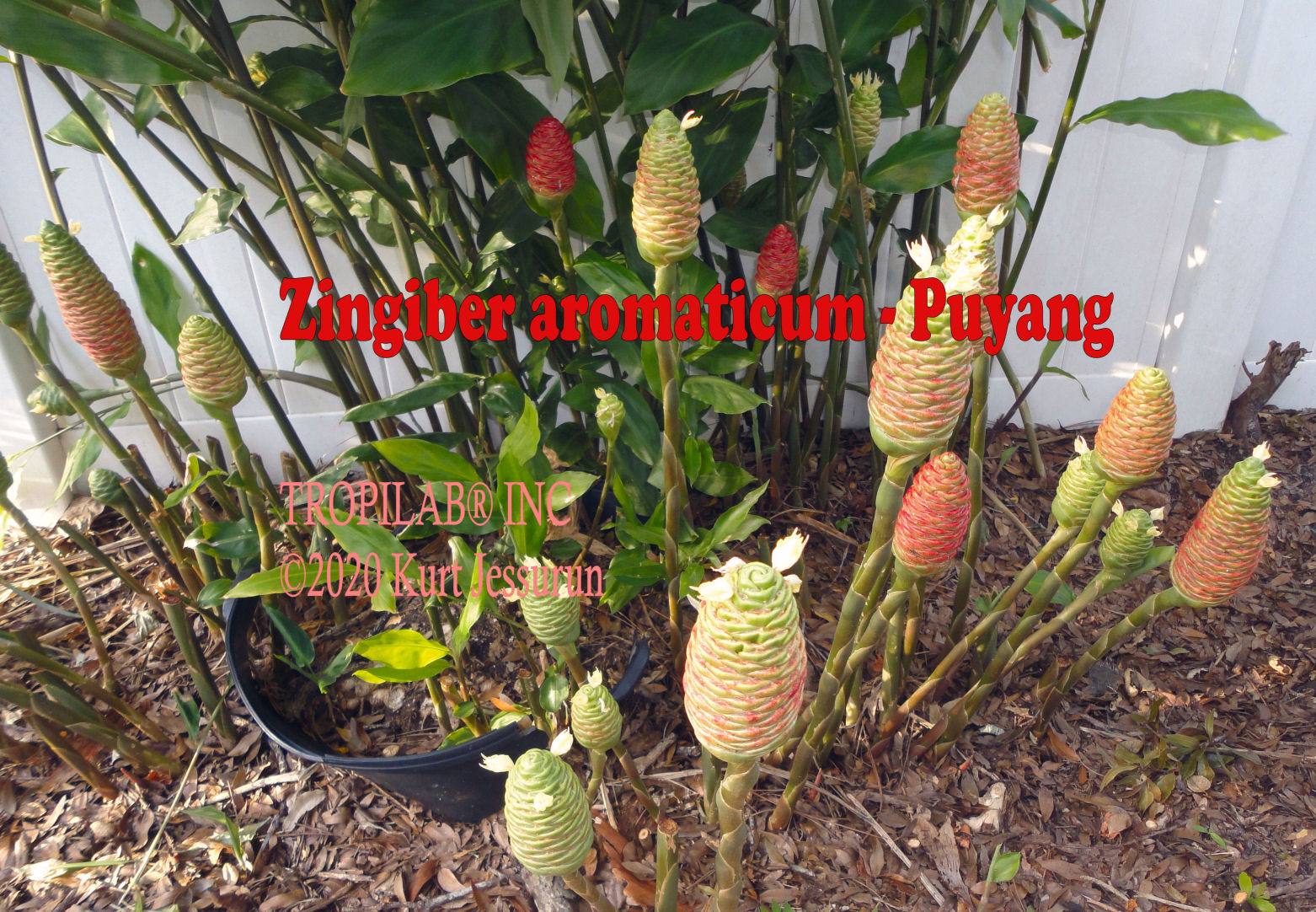 Common name
Puyang, lempuyang wángì, fragrant ginger, fragrant wild ginger, Xiang jiang.
Family
Zingiberaceae (Ginger family).

Overview
Puyang, originally from Southeast Asia, can grow up to 8 feet tall; the yellow flowers are sprouting from a red cone at the base of the plant.
In folk medicine in Southeast Asia, the rhizomes are used as a tonic, for whooping cough, stomach and as an analgesic.
For more details on the Phytochemistry and Pharmacology of Puyang go to:
the MEDICINE FROM NATURE page.
A tincture can be used as a remedy of cancers (leukemia, deadly tumors) and liver disease.

Visit also our APPLICATION & DOSAGE -, CANCER -, CHOLESTEROL -, DIABETES - , HYPERTENSION , and TINCTURES pages.

Hardiness
USDA zone 9 B - 11.
Propagation
Rhizome.
Culture
Full sun, sandy loam soil; plant in frost free areas.
Can also be grown in a pot indoors or as a garden plant.