CASSIA OCCIDENTALIS L. - COFFEE SENNA.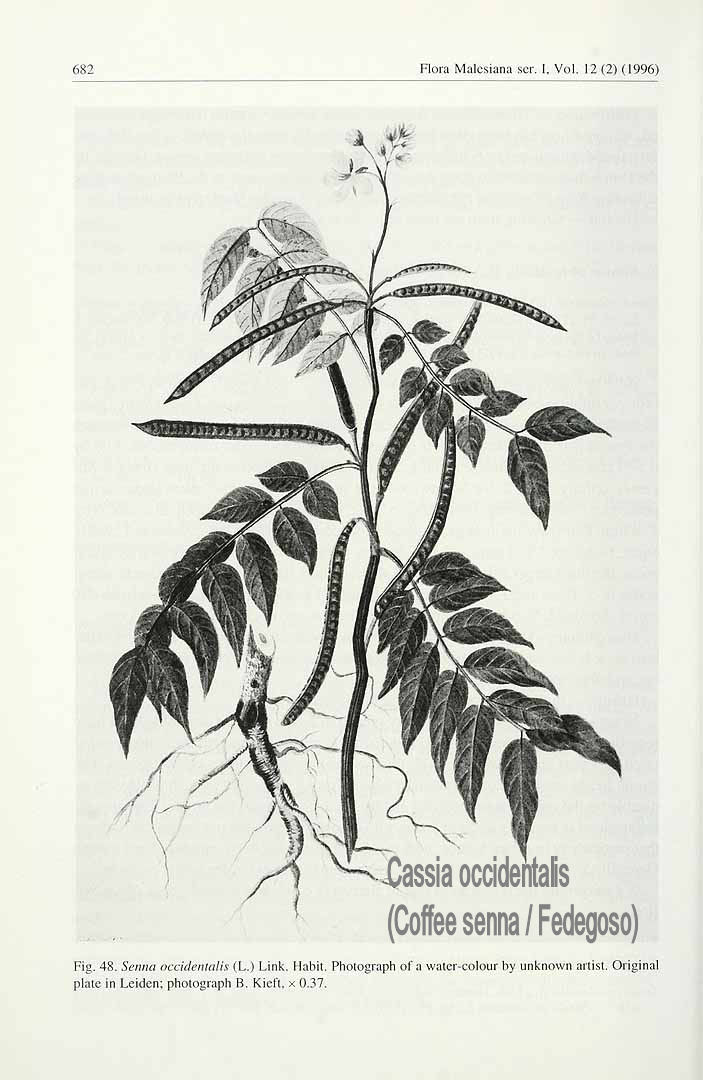 Common name
Fedegoso, coffee senna, coffeeweed, balatong aso.
Family
Fabaceae (Bean family).

Overview
This plant is an erect tropical annual herb with leathery compounded leaves growing up to 6' tall.
The seed pods are dark brown and curve slightly upward; the seeds are olive - brown and flattened on both ends.
The seeds, which are in long pods, can be roasted and made into a coffee - like drink.
The leaves and flowers can be cooked and are edible.

Medicinal application
The seed is bitter and has purgative properties; it is also used as a diuretic, liver detoxifier, as a hepato-tonic (balances and strengthens the liver).
Further, used in whooping cough and convulsion.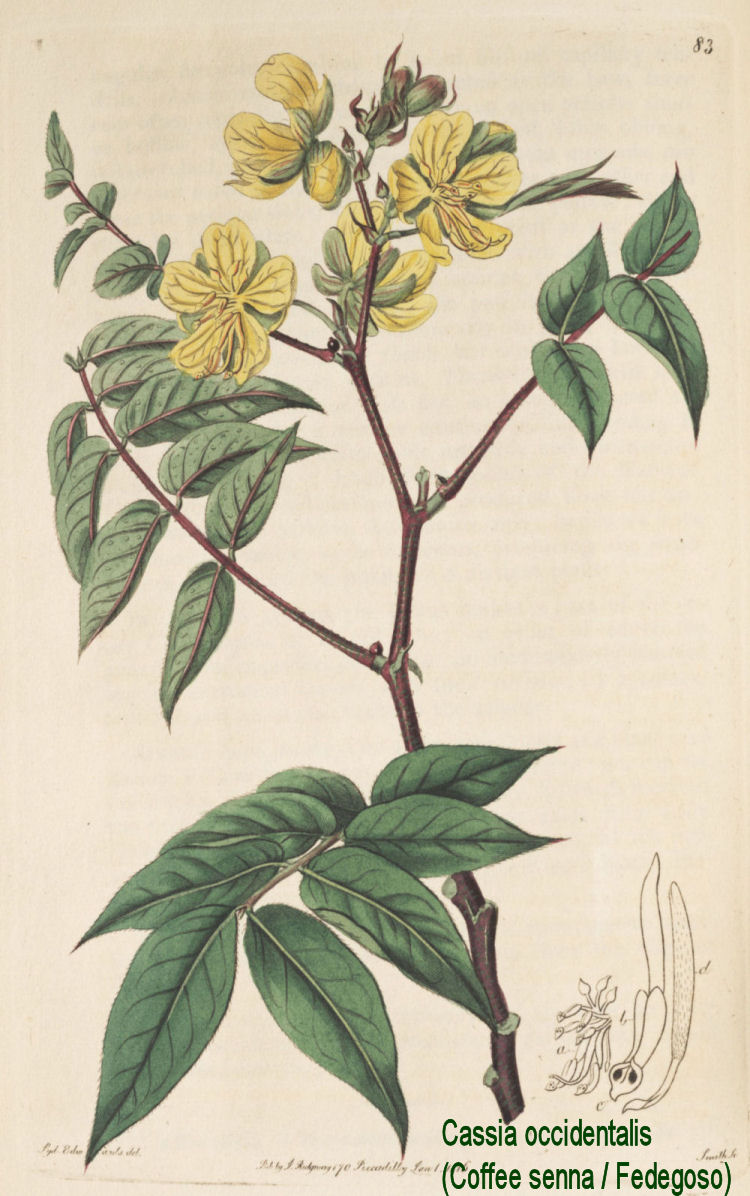 Suriname's Traditional Medicine
Coffee senna is used against throat inflammation, colds, asthma, fever and flu, also used against poisonous snake bites.
It is an excellent remedy for fungus - and bacterial infections.

Visit our CHOLESTEROL -, DIABETES - , HEPATITIS, HYPERTENSION - and TINCTURE page for information on the tincture of coffee senna
and visit also our DATABASE and APPLICATIONS & DOSAGE pages.

Hardiness
USDA zone 9 - 11.
Propagation
Seeds.
Culture
Full sun / moist soil.
Plant in frost free spots.